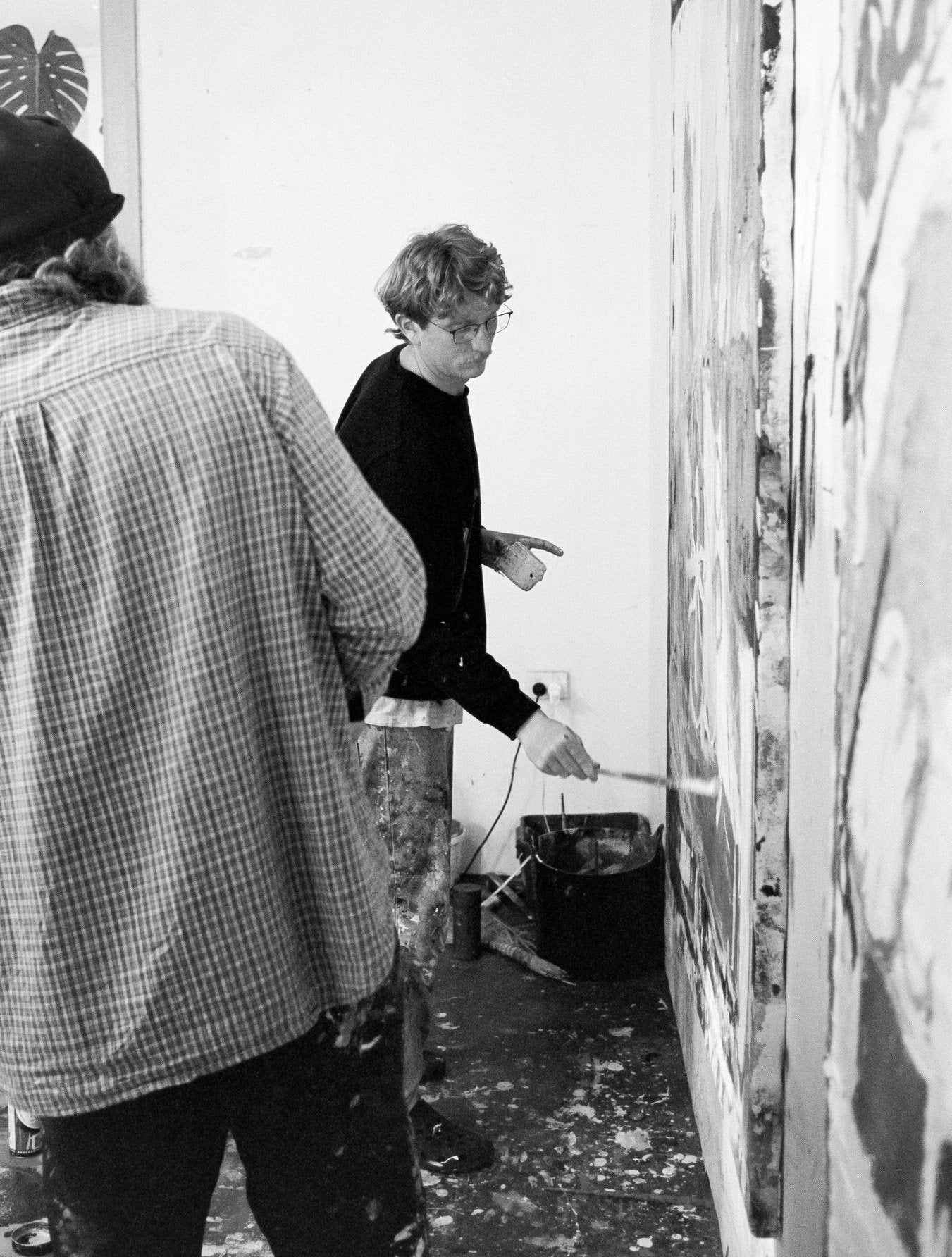 Stephen Brameld is an artist based in Perth, Western Australia. Self-taught, his paintings are mostly abstract, sometimes figurative, straddling landscape or topography. Painted on the floor, between the studio and the field, Stephen's paintings are a product of application and removal, creation and destruction, inflicted by himself and the harsh Western Australian weather. Sometimes his paintings will spend over a week outside, getting beaten by the rain, the sun and the wind. He responds to visual impulses as they arrive, there are no preconceived ideas.
'I am just trying to get the image to somewhere it can be left.' – Stephen Brameld
A frequent collaborator, Stephen works with other artists in the fields of painting, sculpture, textiles and sound. Working alongside architects, Stephen has been a finalist in the Tapestry Design Prize for Architects in 2018 and 2021.