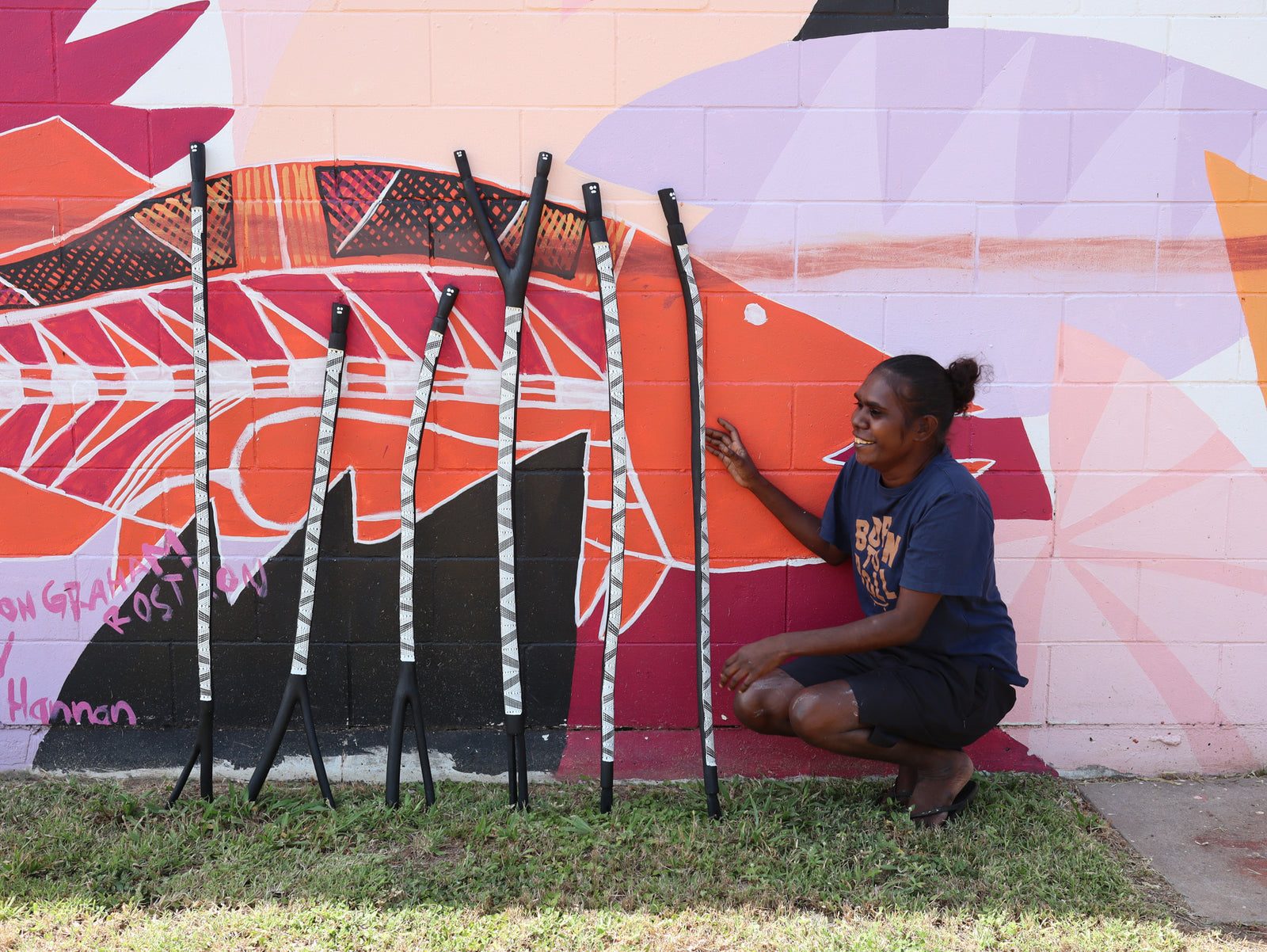 Marrawuddi Arts & Culture is a vibrant art centre and gallery, owned and governed by the Mirarr Traditional Owners. The art centre supports artists across different disciplines such as painting, screen-printing, weaving, photography and sculpture and is located at Jabiru, in Kakadu National Park, Northern Territory.
Engaging over 500 artists from in and around Kakadu, Marrawuddi Arts & Culture showcases the culture of the Kakadu and West Arnhem region. Staff support artists through regular bush trips to collect traditional materials, such as pandanus, bush dye and bark, as well as facilitating workshops for skill development. Marrawuddi Arts & Culture is a place for intergenerational exchange and learning.
Marrawuddi is the Kundjeyhmi word for White Belly Sea-Eagle, a bird commonly found around Kakadu and West Arnhem Land.