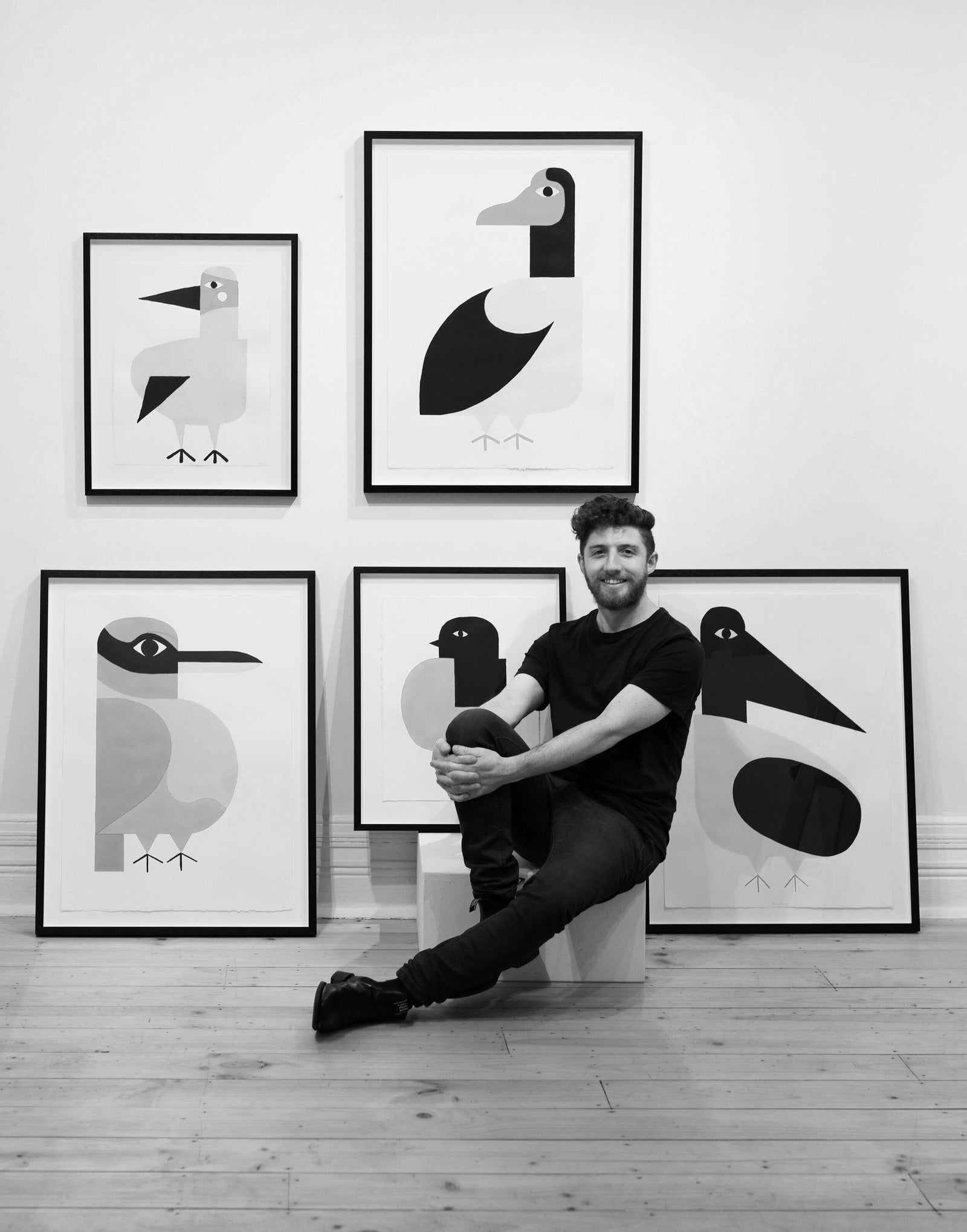 Edan Azzopardi is a visual artist based in Melbourne, Australia.
Edan spent his early childhood between his family home in Melbourne and the family's Emu farm in Central Victoria. It may have been the time spent on this farm during his formative years that led to his intense love of nature. As long as he can remember the Australian bush, as well as its flora and fauna, have been where he feels most grounded. Birds especially have always been a significant love, with a childhood filled with pet birds including Zebra finches, Bourke parakeets, and Diamond doves to name a few.
Now he has managed to combine his love of animals with his work as an animal technician as well as spending time at his farm in the Macedon Ranges. His current series of paintings showcase Australian birds in all their colourful and shapely glory from the monochromatic Australian White Ibis (bin chook) to the colourful Eastern Rosella. Putting his money where his mouth is, 10% of every artwork Edan sells is donated to Bush Heritage Australia and Bird Life Australia. These two fantastic organisations help build awareness of, and create safe habitats for, some of Australia's more vulnerable species.