ALONE TOGETHER
REBECCA KILPATRICK
17 November – 4 December 2022

Image: Bouquet over four days, Rebecca Kilpatrick, acrylic on wooden panels, 50x160cm.
Alone Together, the most recent show by emerging artist Rebecca Kilpatrick, seeks to self-examine an artist grappling with the sustainability of a practice forged in the early days of the pandemic. 
A critique on clichés and commercially saleable 'academic' painting, this body of work questions artistic self-doubt and its reductionism.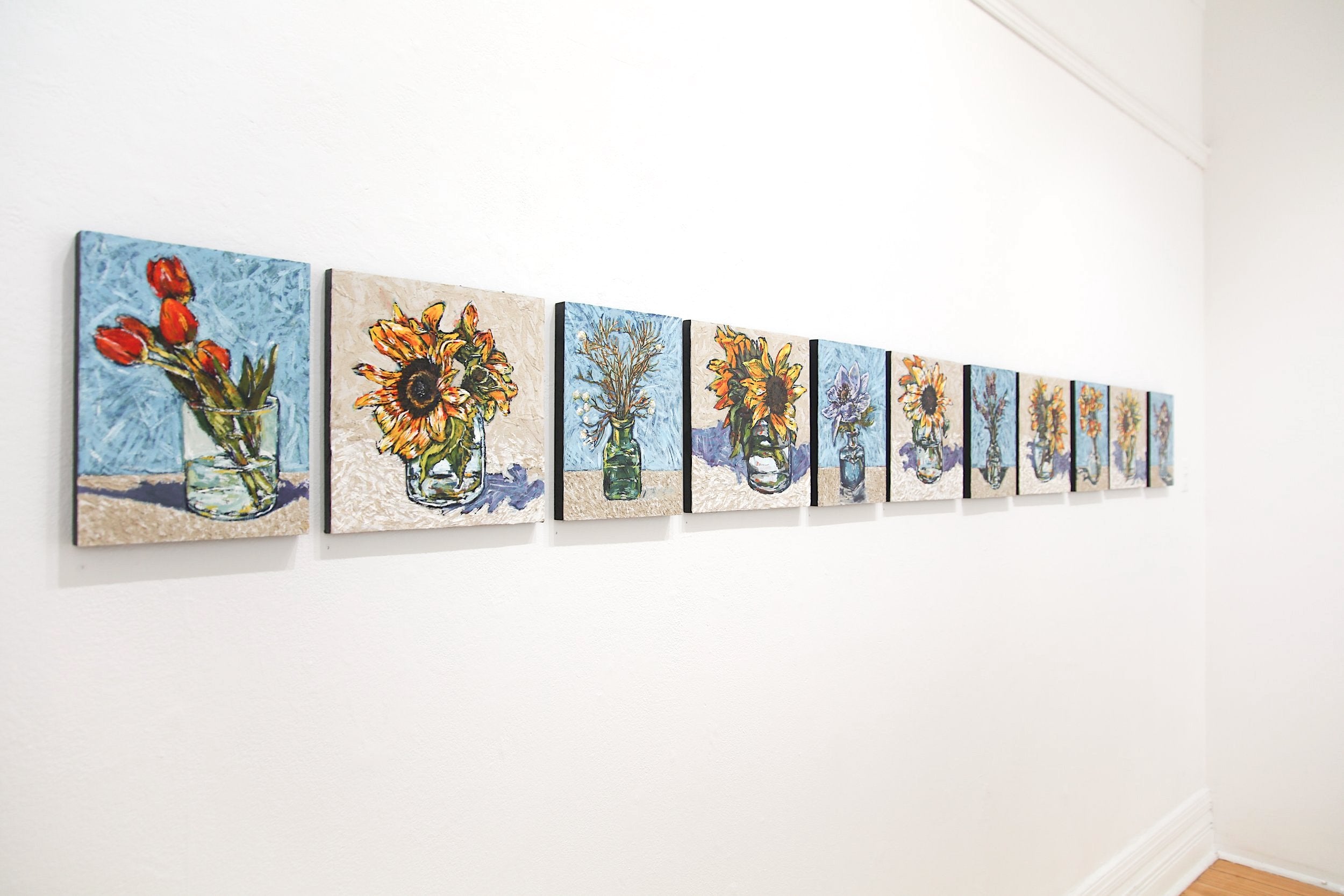 Image: Installation of Alone Together by Rebecca Kilpatrick, 2022.