SURFACE TENSION
LIENORS TORRE
28 JANUARY–12 FEBRUARY 2023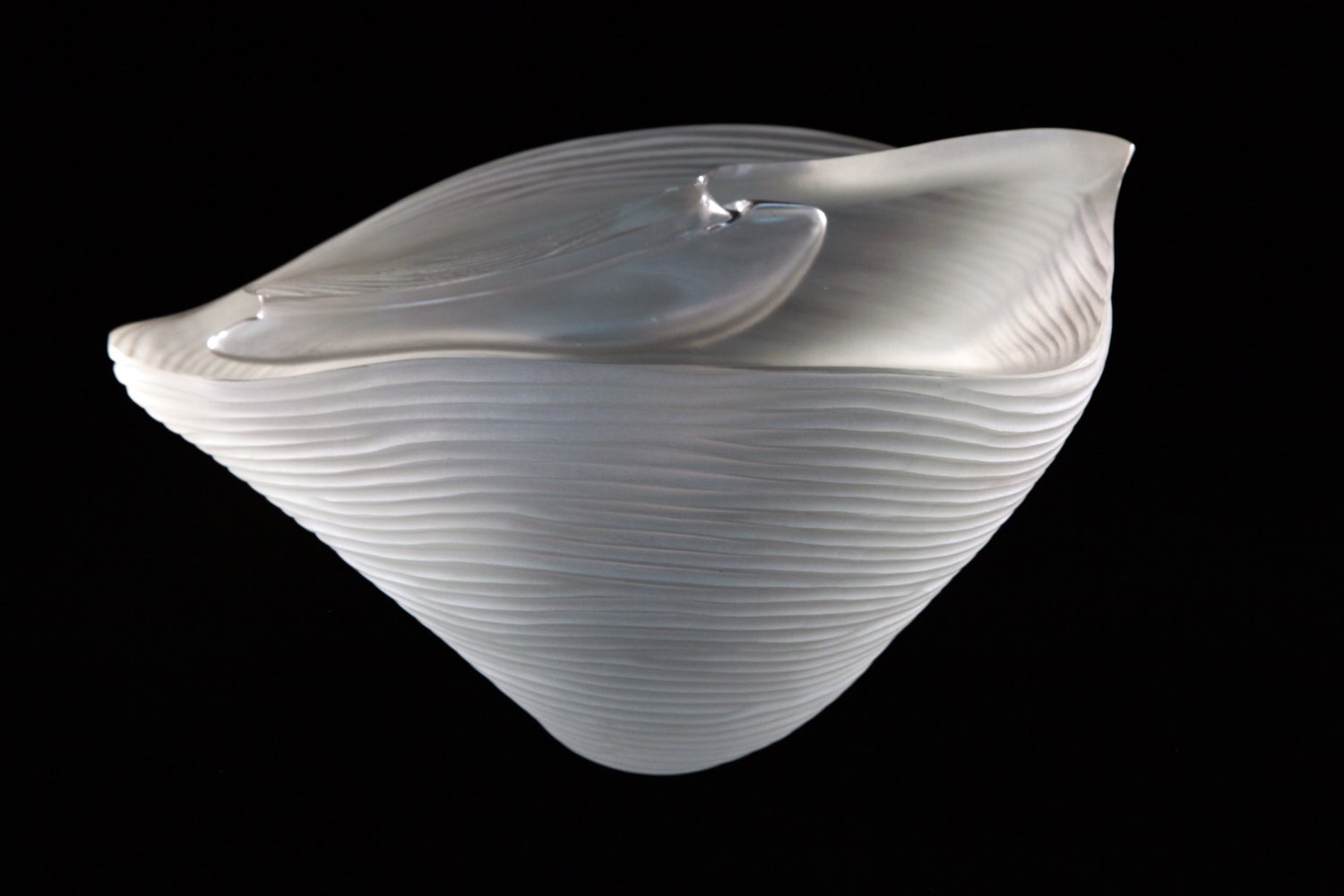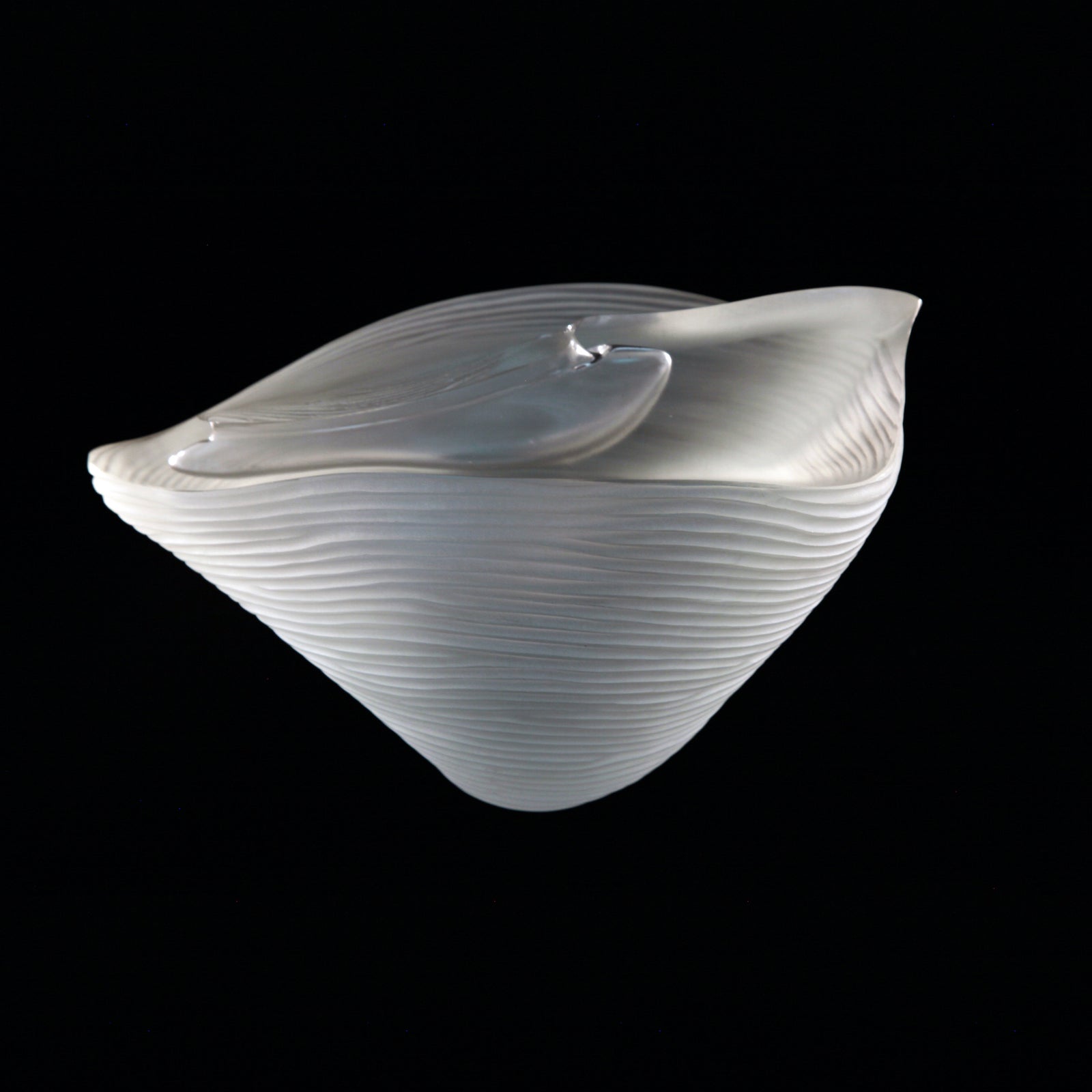 Image: Between Water and Lily, Lienors Torre, Blown and lathe worked glass, 17x28x17cm. Image by Thomas Torre.
The surface of objects can be deceptive and ambiguous. The works in this exhibition use glass, animated-imagery, and themes of the waterlily to elicit gentle entanglements between leaf and water, object and place; while also acknowledging the material surface of the cinematic screen and its ability to conceal and reveal image.