TO THE SEA, ONCE MORE
CHANTEL DE LATOUR
6 October – 23 OCTOBER 2022
Image: Departures Lounge, Chantel de Latour, oil on board, 61x46cm.
Chantel's current work explores the demarcation between public and private spaces, from coastlines to swimming pools; airport lounges to hotel rooms.
As the point of perception shifts between exterior and interior spaces, the concept of a fixed parameter becomes less certain.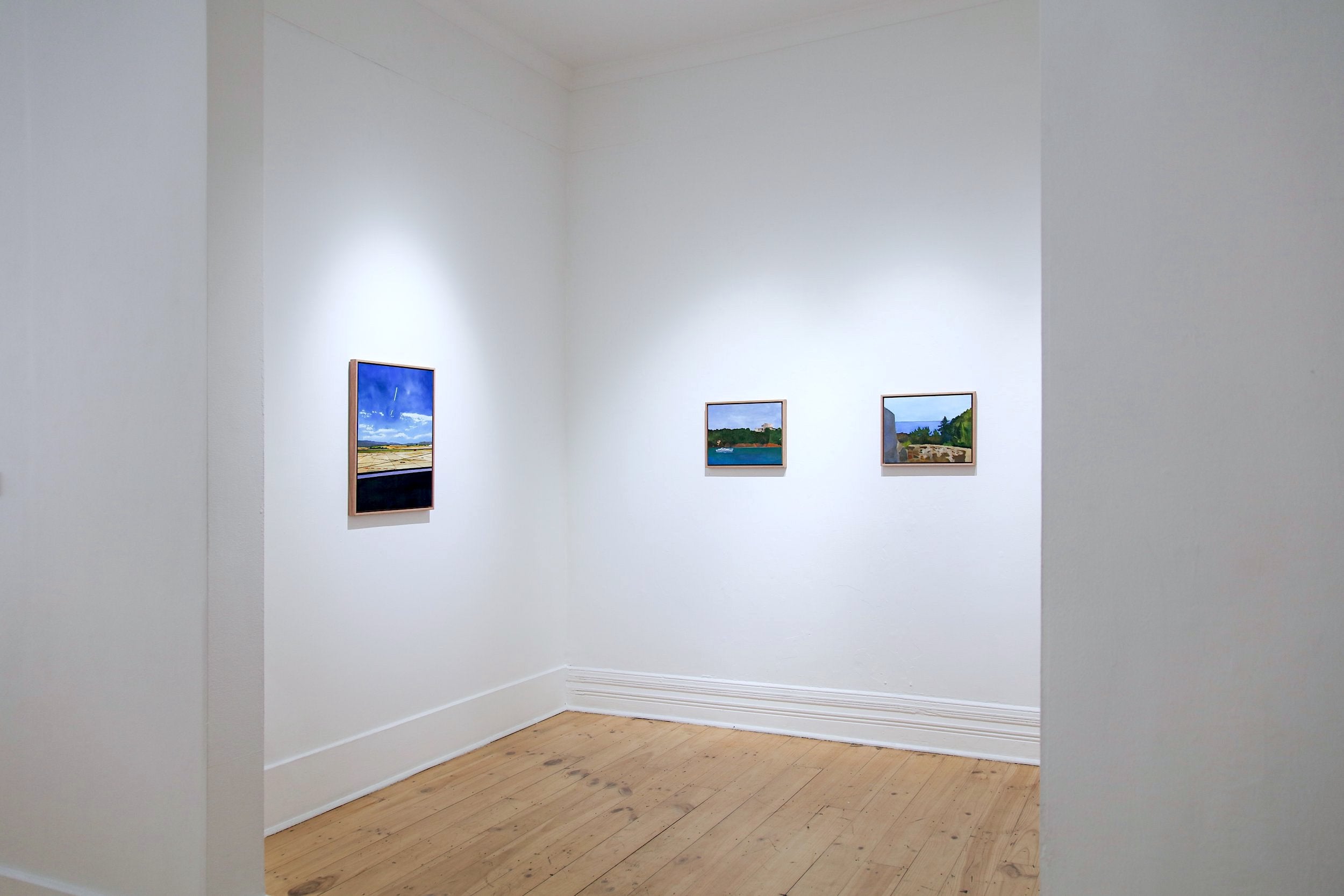 Image: Installation of To the Sea, Once More by Chantel De Latour, 2022.