TROPIC SUN IN MINE
SALLY GARRETT
17 November – 4 December 2022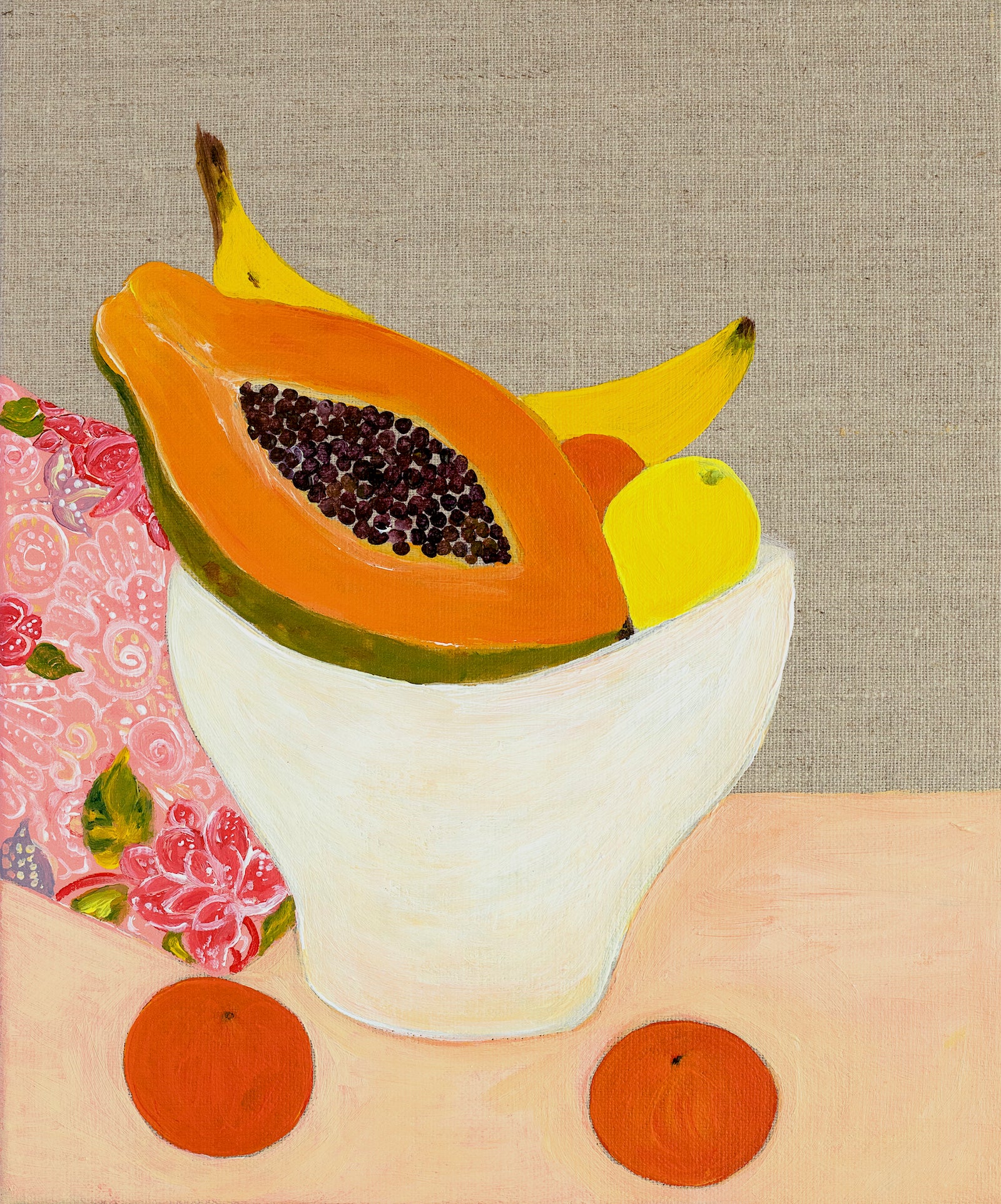 Image: Papaya, Fruit Bowl and Batik, Sally Garrett, acrylic on natural linen, 25x30cm.
Observing the interior life, the art works are a nostalgic celebration of seasonal fruit and flowers, a meditation on a brief moment in time.
They are a joyful contemplation on the simplicity of daily rituals, during a time of stillness and a rumination on the human experience.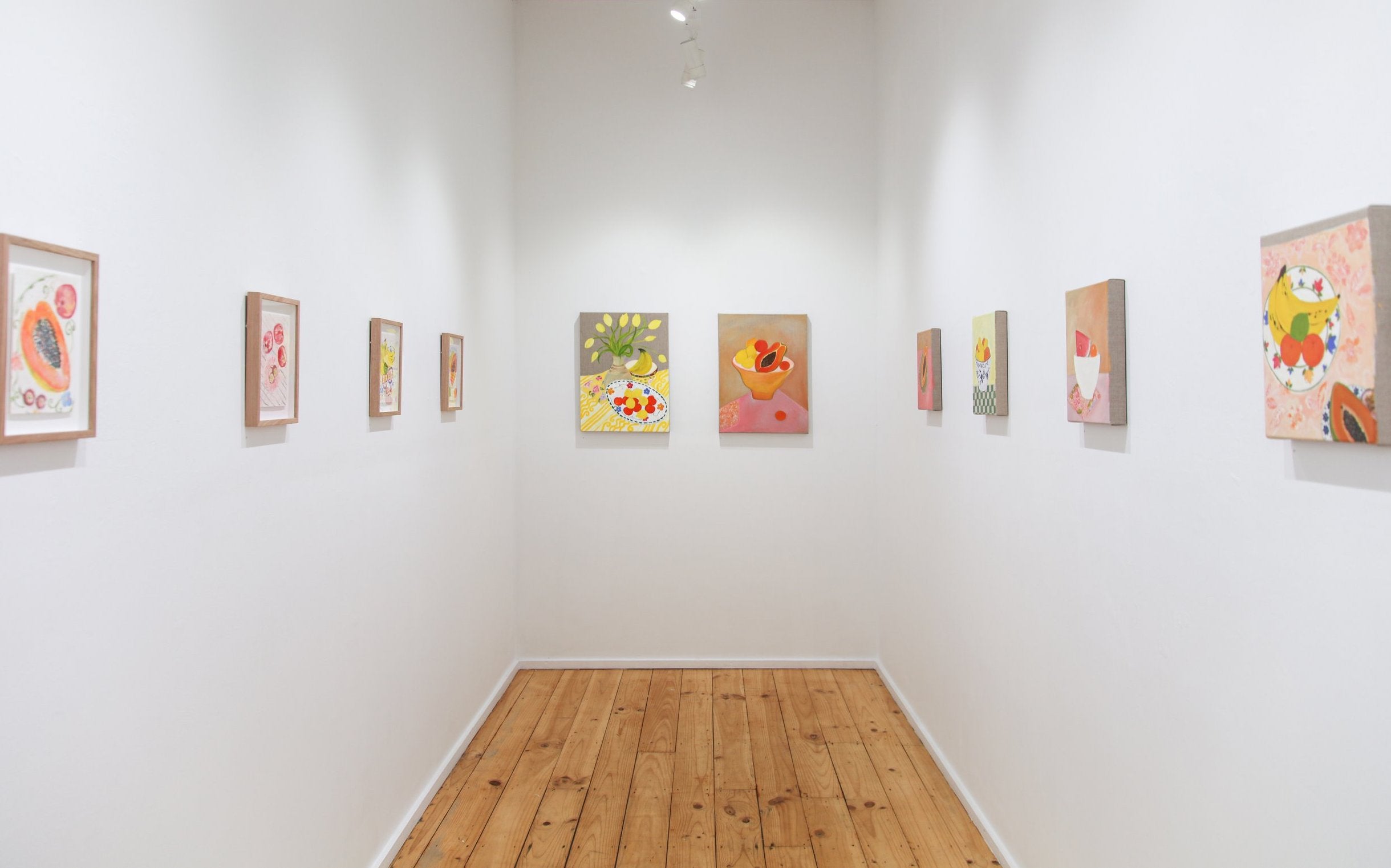 Image: Installation of Tropical Sun in Mine by Sally Garret, 2022.