99 NAMES
AYMAN KAAKE
28 JANUARY–2 FEBRUARY 2023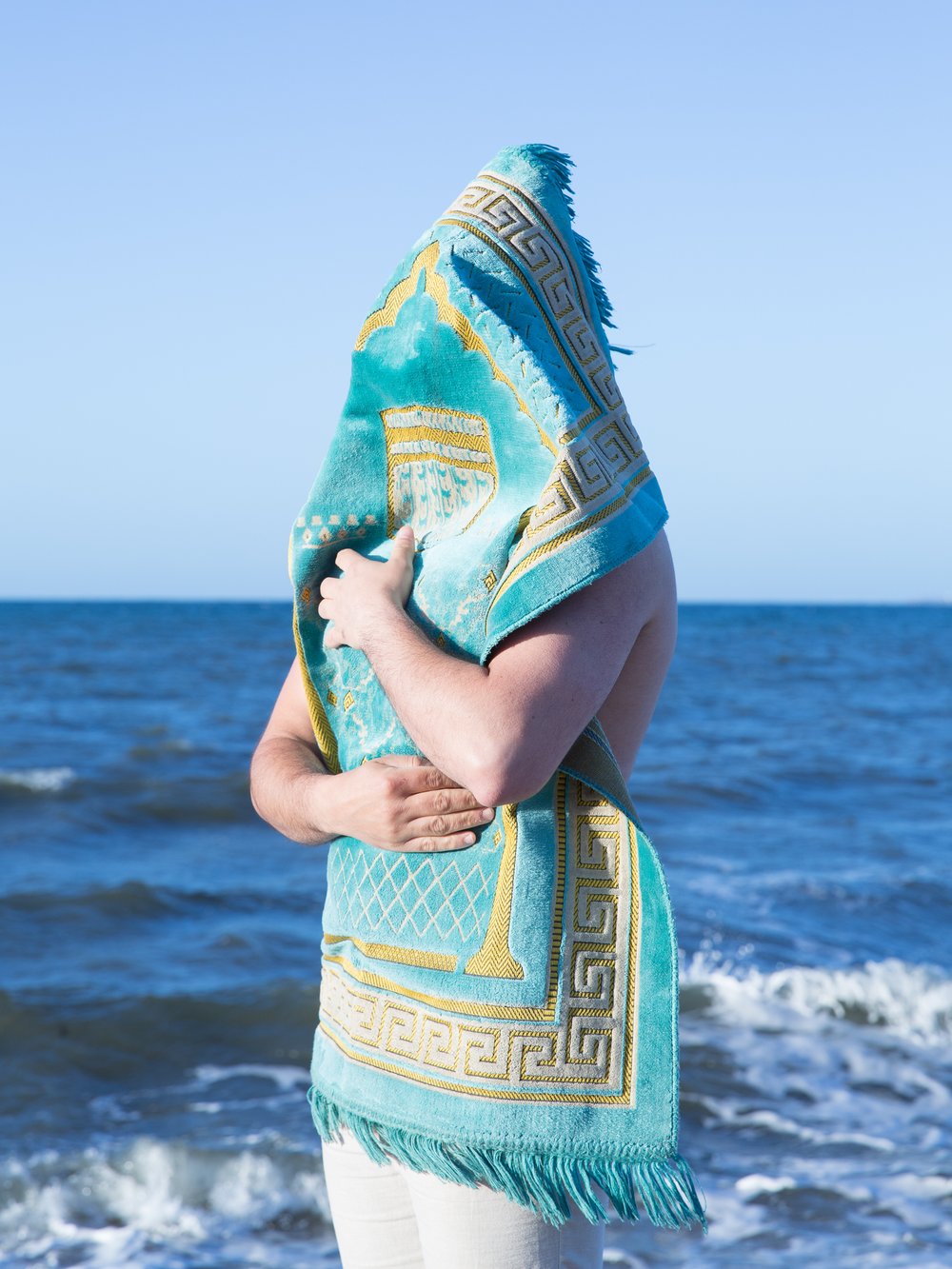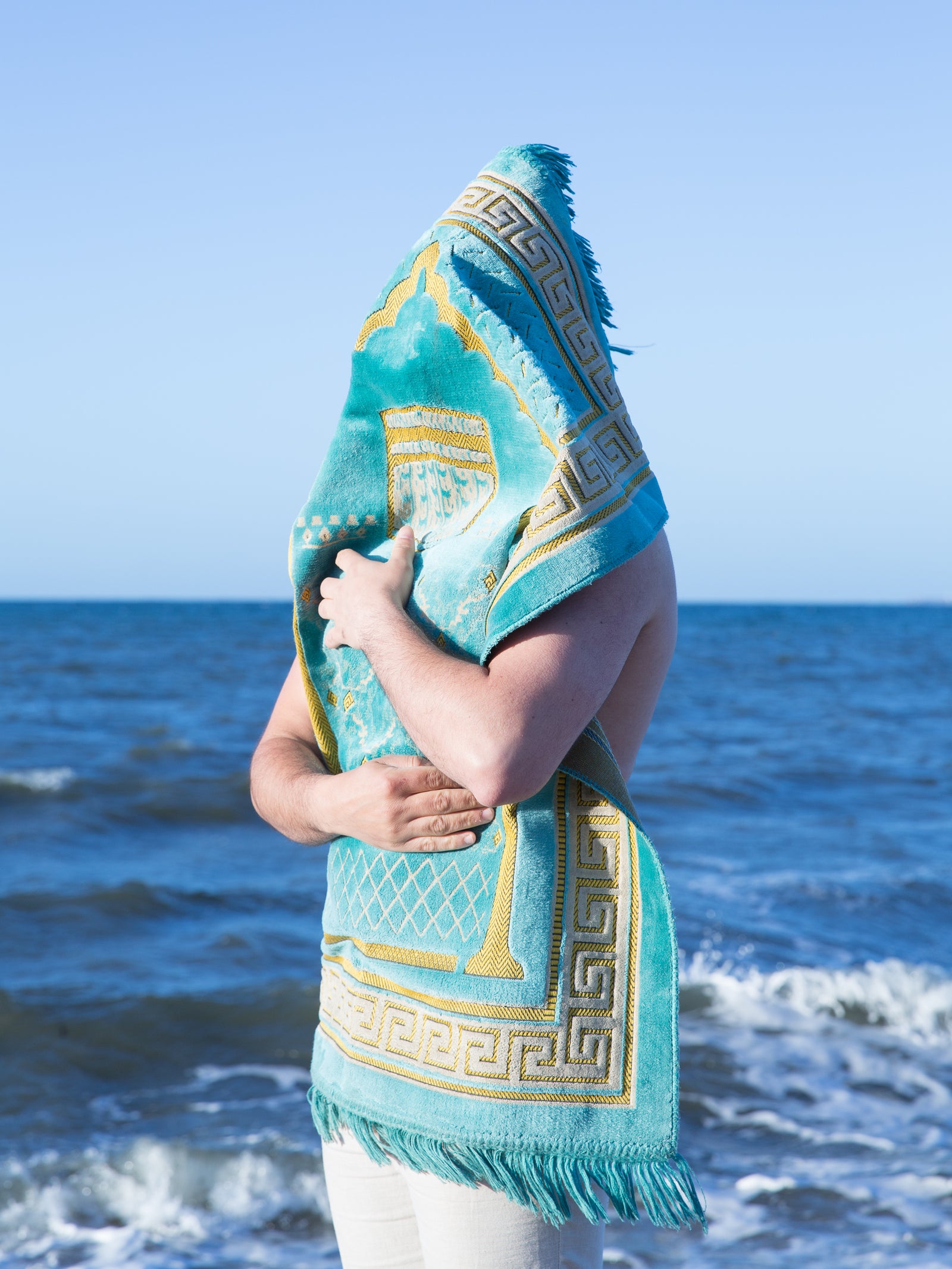 Image: The prayer rug, Ayman Kaake, inkjet print, 90x67cm.
"Your belief is a belief; my existence is a reality" – Divina DiCampo, Drag queen.
Homosexuality is still a crime in at least 74 countries, 13 ofwhich impose death by public stoning as a penalty. 99 Names is a non-apologetic work for the double standard ofsociety that we live in. An instalment which does not seekapproval to accept homosexuality. This series is a testamenton how we have been manipulated for years by hypocriticalacts of atrocity whilstbelievers loudly quote from their holybooks in the name of religion. They connect religion withpolitics to have control upon us. To fit their shiny image of lovewhilst criminalising the act of love.
Ayman Kaake (he/him) is an award-winning Lebanon-born Australian photo-media visual artist currently based in Melbourne's inner northern suburbs. He explores diasporicvmelancholy and the agony of exile through contemplativevportraiture and sculptural, styled poses. His manyvaccomplishments include being a 2022 finalist at the NationalPhotographic Portrait Prize and Bowness Prize, the winner ofMidsumma and Australia Post Award, the winner of the 2022 Small Works Art Prize at Brunswick Street Gallery, the recipient of Room to Create resident at Collingwood Yards 2020, 2018 winner of the Emerging Artist Award at Forty five Downstairs.
99 Names is proudly presented as part of the 2023 Midsumma Festival.
Please join us for a drink to celebrate the opening of 99 Names on Friday 28 January (6–9PM)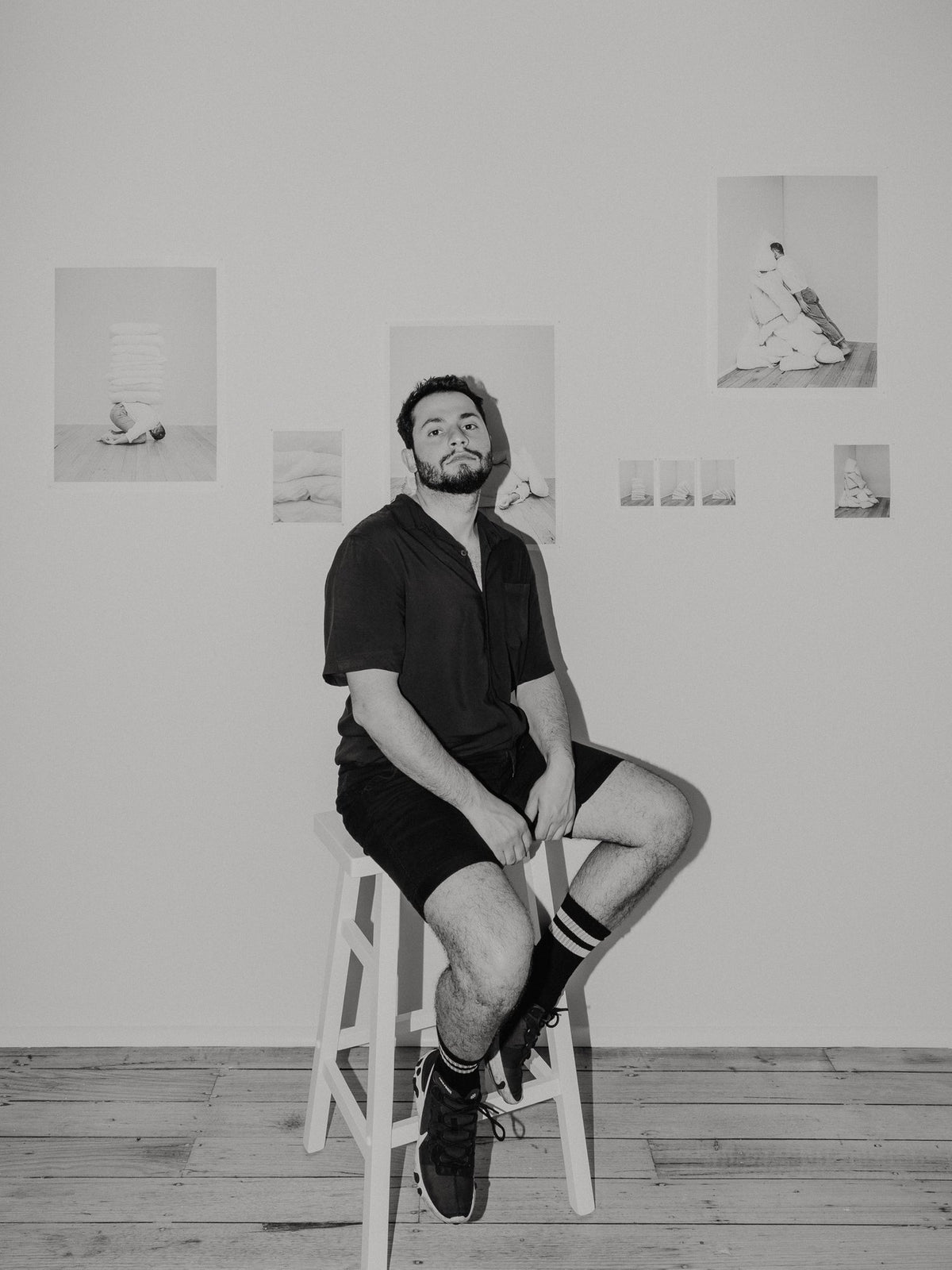 AYMAN KAAK (He/Him) is a Melbourne based photographic artist, whose surreal and cinematic scenes draw from his personal histories and act as both a means of emotional reflection for the artist while offering a contemplative scene into which the viewer can lose themselves.