Tracks
Ruby Bovill
20 APRIL–7 MAY 2023
Ruby Bovill explores a connection with nature through painting. Tracks is inspired by the rainforests of Australia. These paintings aim to provide a sense of walking through the rainforest, along a bush track or creek.
In this collection of paintings Bovill uses acrylic paint on canvas to create vibrant abstractions of the rainforest. Bovill uses layering to create texture and movement mirroring the movement in nature.
In addition, this collection sees Bovill playfully explore foreground and background - creating illusions of the rainforest extending deep within and past the edges of the canvas.
These paintings embody a childlike and playful style that lead the viewer to imagine an otherworldly place where snakes can fly and dragonflies are the size of birds.
Please join us for a drink to celebrate the opening of Tracks on Friday 21 April (6–8PM).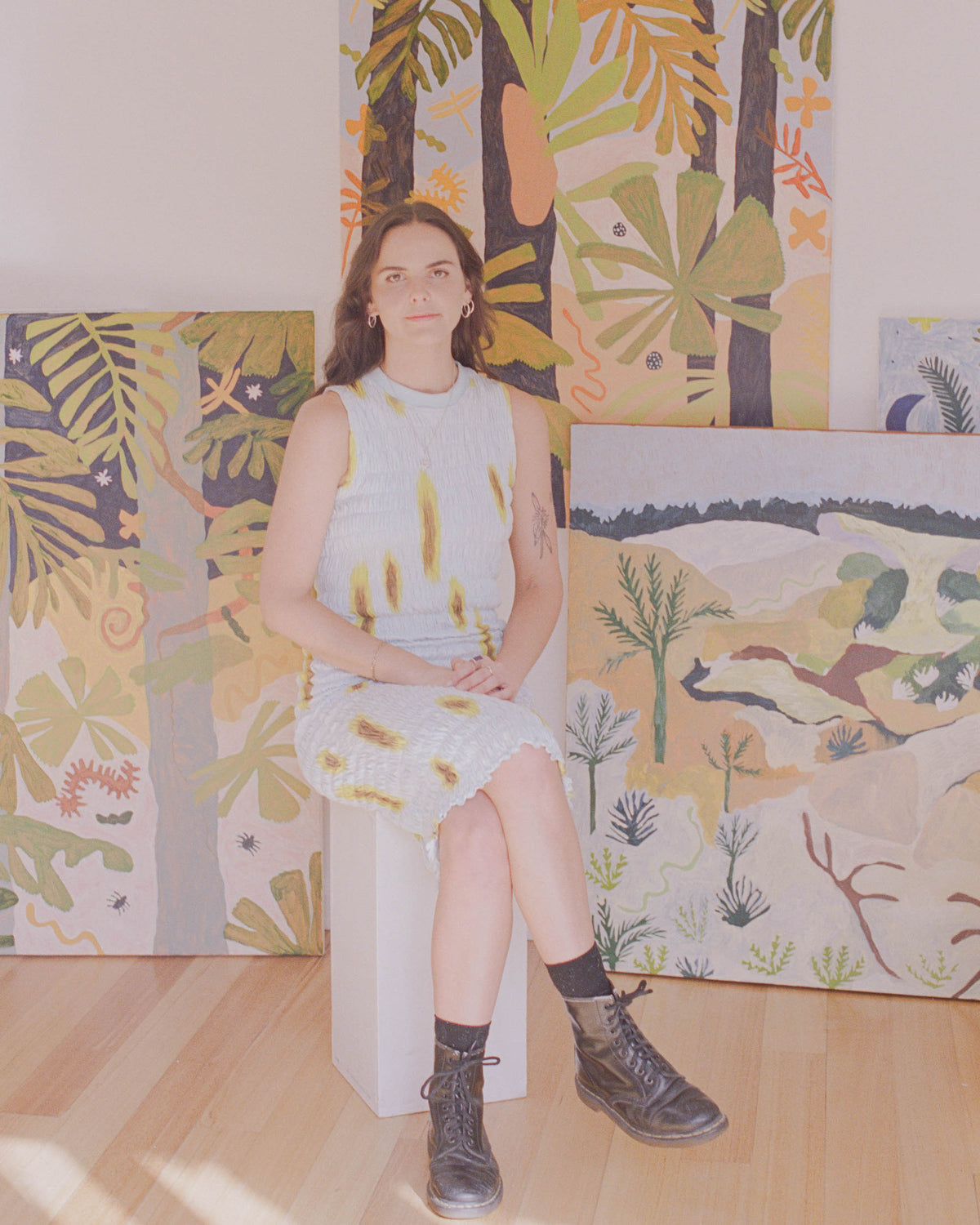 Painter and Art Therapist based in Naarm, Ruby Bovill's paintings are inspired by Australian landscapes. Bovill's childhood provided her with a connection to nature. Her art therapy training transformed her art making into a process that heals, allows for internal discoveries, and contributes to her sense of self.
Bovill is in awe when walking through a rainforest and hopes that she can bring some of this sense of wonderment and tranquility to the viewer. Bovill endeavours to bring nature into urban environments – providing people the opportunity to feel connected with nature at home.
Image: Henry King.