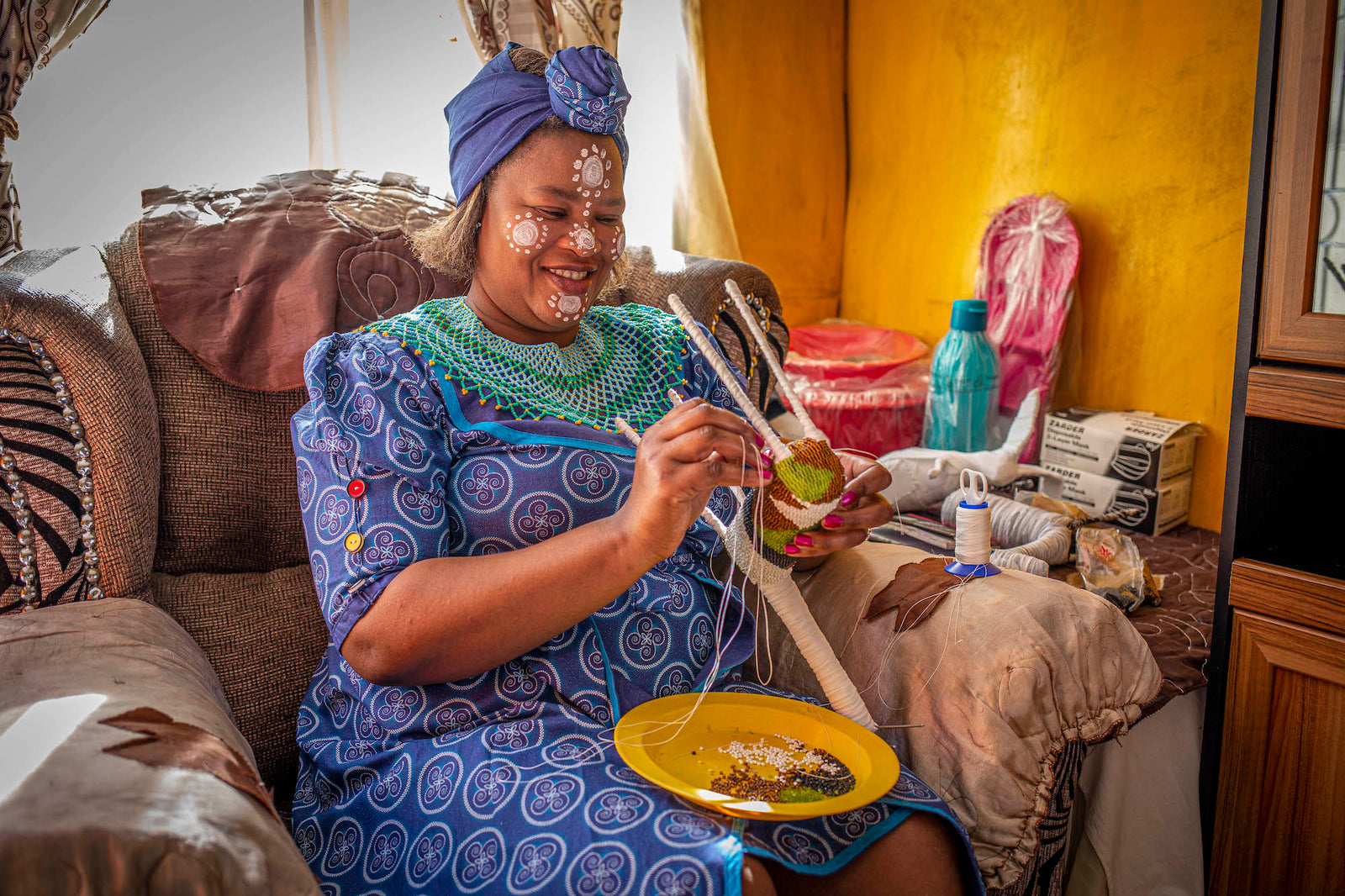 Monkeybiz is a nonprofit income-generating bead project started in January 2000 by ceramic artists Barbara Jackson and Mathapelo Ngaka. Through creating sustainable employment, Monkeybiz focuses on black women's economic empowerment in the most economically under-resourced areas of South Africa.
Monkeybiz has established a vibrant community of more than 300 bead artists, many of whom are the sole breadwinners within their households, and has transformed the beaded arts market in South Africa. Departing from the culture of mass-produced curio craft, each Monkeybiz artwork is unique, using the traditional method of beading with needle and thread. Every piece is signed by the artist, ensuring that individual artists receive recognition for their work and encouraging buyers to collect certain artists' work. All of the profits from the sales of artworks are reinvested back into the community.
Now celebrating its 20th anniversary, Monkeybiz believes its story is more relevant today than ever and should be told and replicated all over the world. Once you've heard our story, we hope you will help us make this dream come true.
Monkeybiz states that it is critical to spread a positive message in this time of increasing global disparity in wealth, health and ongoing women's struggles in the world. This unique and progressive project, modeled on the African notion of "Ubuntu" or compassion and humanity, adopts alternative economic empowerment, progressive business philosophies and inclusive ways of working in communities.