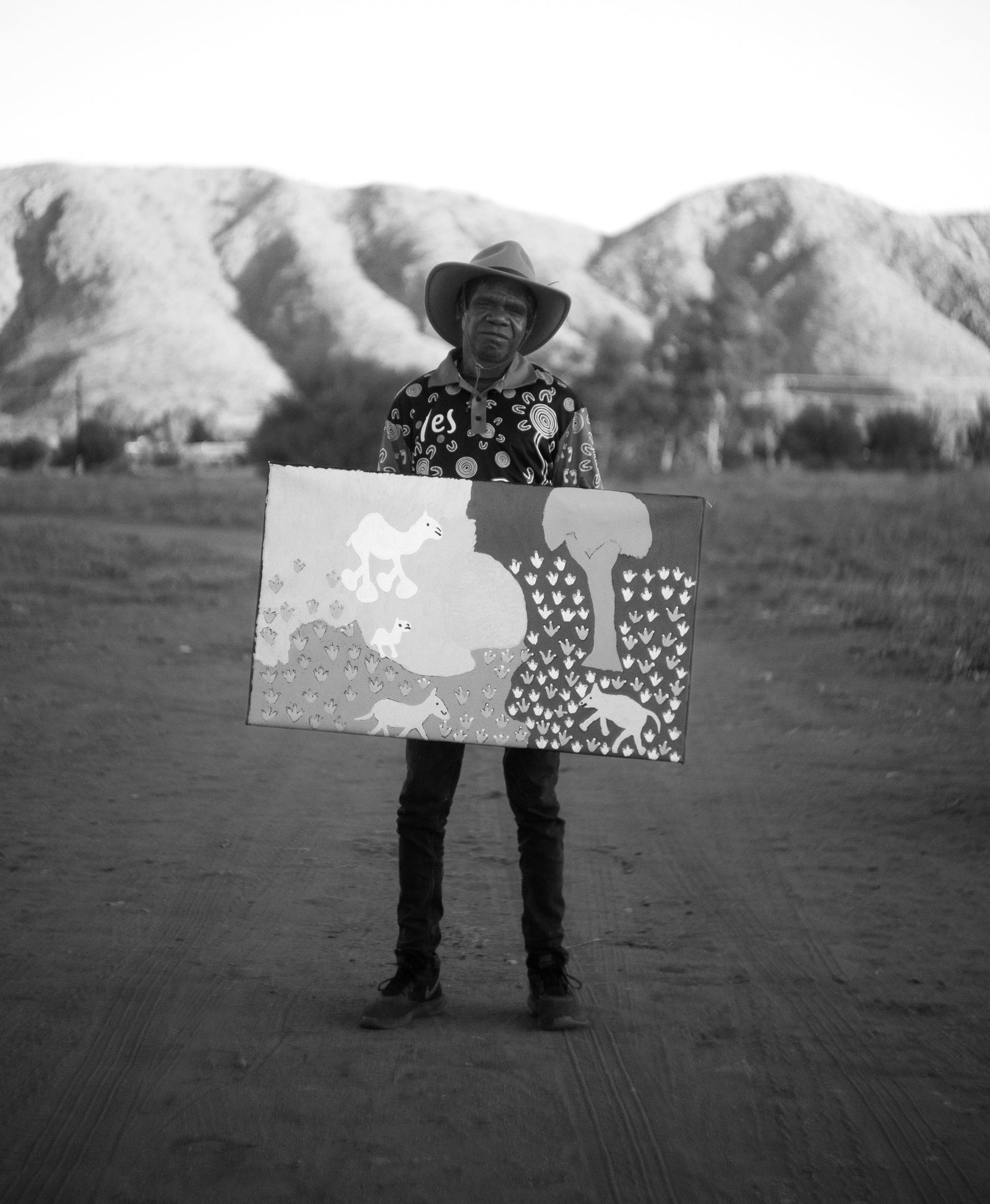 Aaron Pei Pie is an emerging artist from Kaltukatjara in the Pitjantjatjara lands of the Northern Territory.
His abstracted landscapes, filled with depictions of animals that live in the Kaltukatjara region, ask the audience to suspend reality in order to dive into the joyous playfulness of his work.
Aaron communicates his knowledge of Ngura (country) by mapping out his family's places. In his paintings he expresses his connection to these places through recognisable depictions of the flora, fauna and landscapes. Aaron's knowledge of his Ngura - the Pitjantjatjara lands around Uluru and Kaltukatjara, NT - has been acquired over a lifetime of learning both through familial inheritance and lived experience. These diverse forms of knowledge are central to Aaron's artistic practice, as is evident in his affectionate and joyful depictions of desert life.