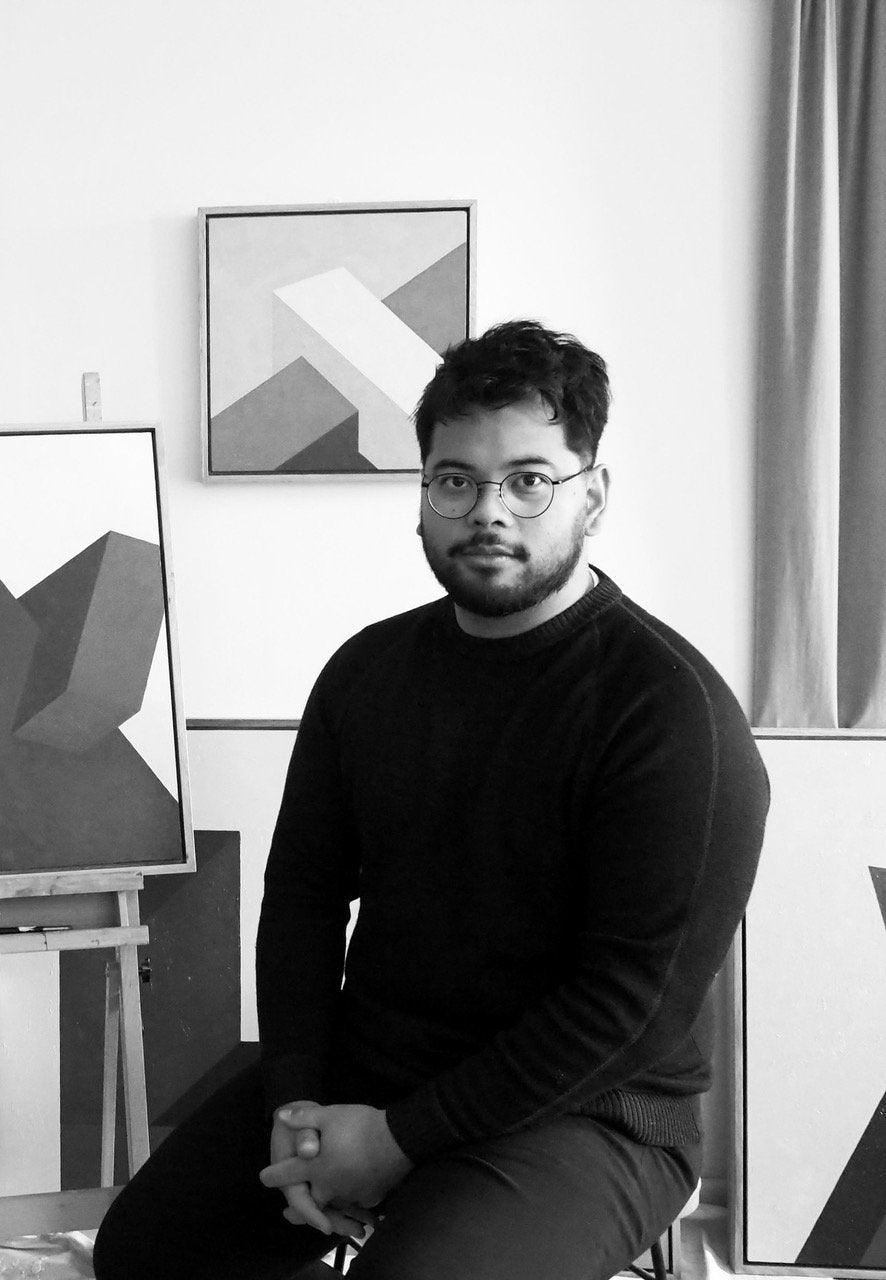 John Gatip's practice is a transection between Art and Architecture examining the layers where the two disciplines collide together. His Filipino heritage has strongly influenced his appreciation for the arts and craft. He is a registered architect in the state of Victoria and is currently working at Inarc Architects. He has a Masters of Architecture degree from Melbourne School of Design. John has exhibited locally in Australia as well as Internationally. He also co-ran a design studio at Melbourne School of Design. His work predominantly explores forms taken from architecture and amalgamates them to create unique compositions.
Narratives are strongly intertwined with the conceptualisation and realisation of his art. Books such as the Invisible Cities by Italo Calvino play important roles in influencing his work. Using architectural forms, he develops narratives and environments that are fantastical yet a reflection of the familiar.
During the 2020 Covid-19 pandemic, John shifted his art practice from sculpture to painting whilst still exploring notions of architectural forms. The paintings became markers of time during Melbourne's first and secondary lockdown. He set himself a challenge of painting three A4 size oil paintings paper per week. The exploration of colour was always decided on a whim, driven by his current mood and emotions at the time of painting which is translated from the assemblage process of his sculptural works.