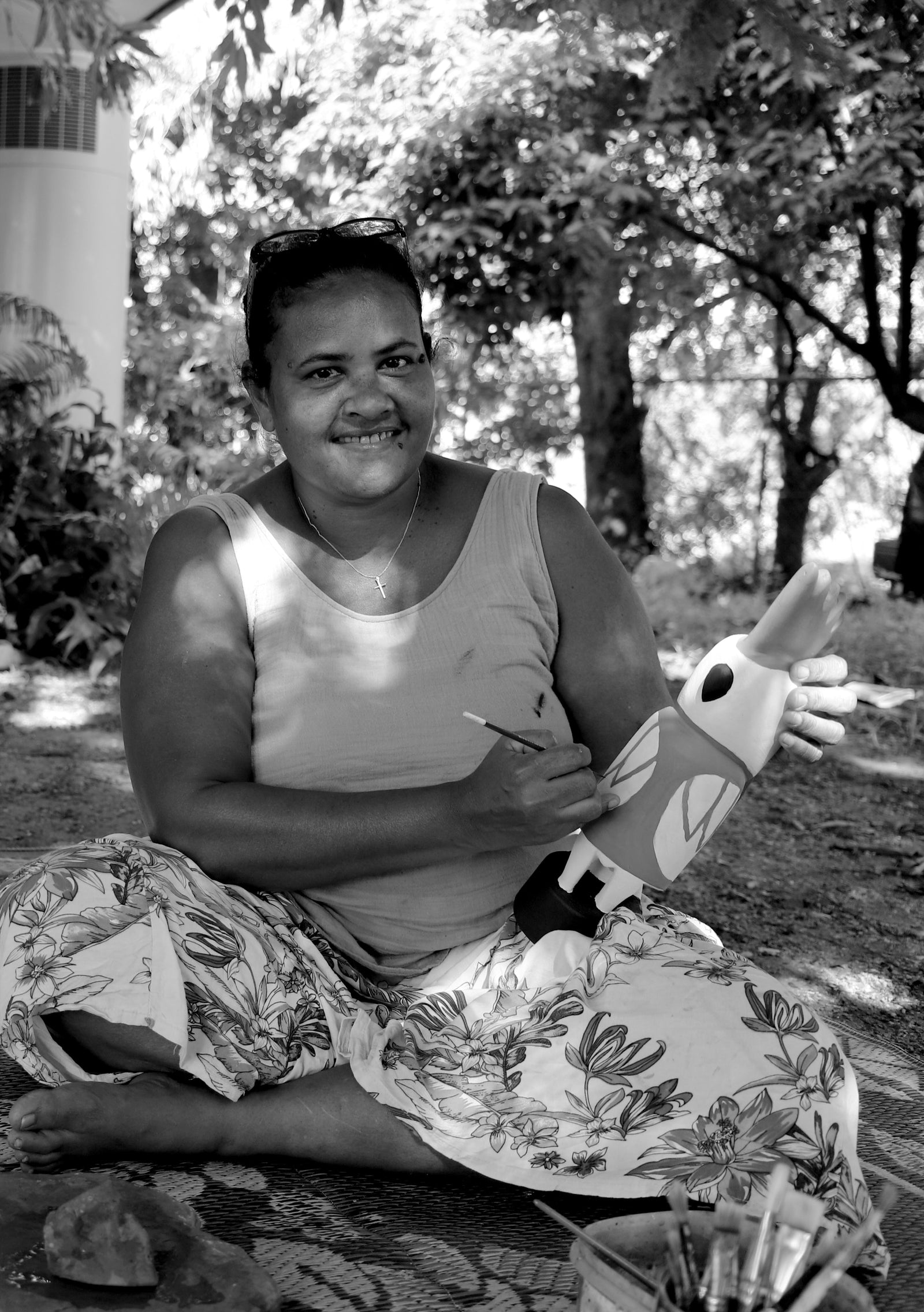 Born in Nhulunbuy, Megan moved to Galiwinku in 1988 to live with her Aunty Judy Gurruwiwi. Judy taught her how to paint and passed on important cultural stories. This included how to make Yidaki (didgeridoo) and carve sculptures.
Megan is well recognised Australia wide for her carved timber owl sculptures and has now taken on a new art medium where she is now emerging as a natural fibre weaver where she has produced high end mats and earrings. Megan has had the opportunity of having wonderful weavers such as the accomplished weavers Judy Manany Gurruwiwi and Mavis Warrngilna Ganambarr teaching and inspiring her in the beautiful art of natural fibre weaving. Megan has taken on this knowledge to produce her free experimentation with construction methods, colour and patterns to produce these innovative forms of artwork.
A very exciting emerging artist from Elcho Island Arts, Megan is involved in the cultural tradition of learning how to paint her mother's totems. Married with three children and four grandchildren, Megan has a very busy life balancing her full-time work commitments as Arts Worker at Elcho Island Arts, while also finding time to concentrate on her professional artistic career.