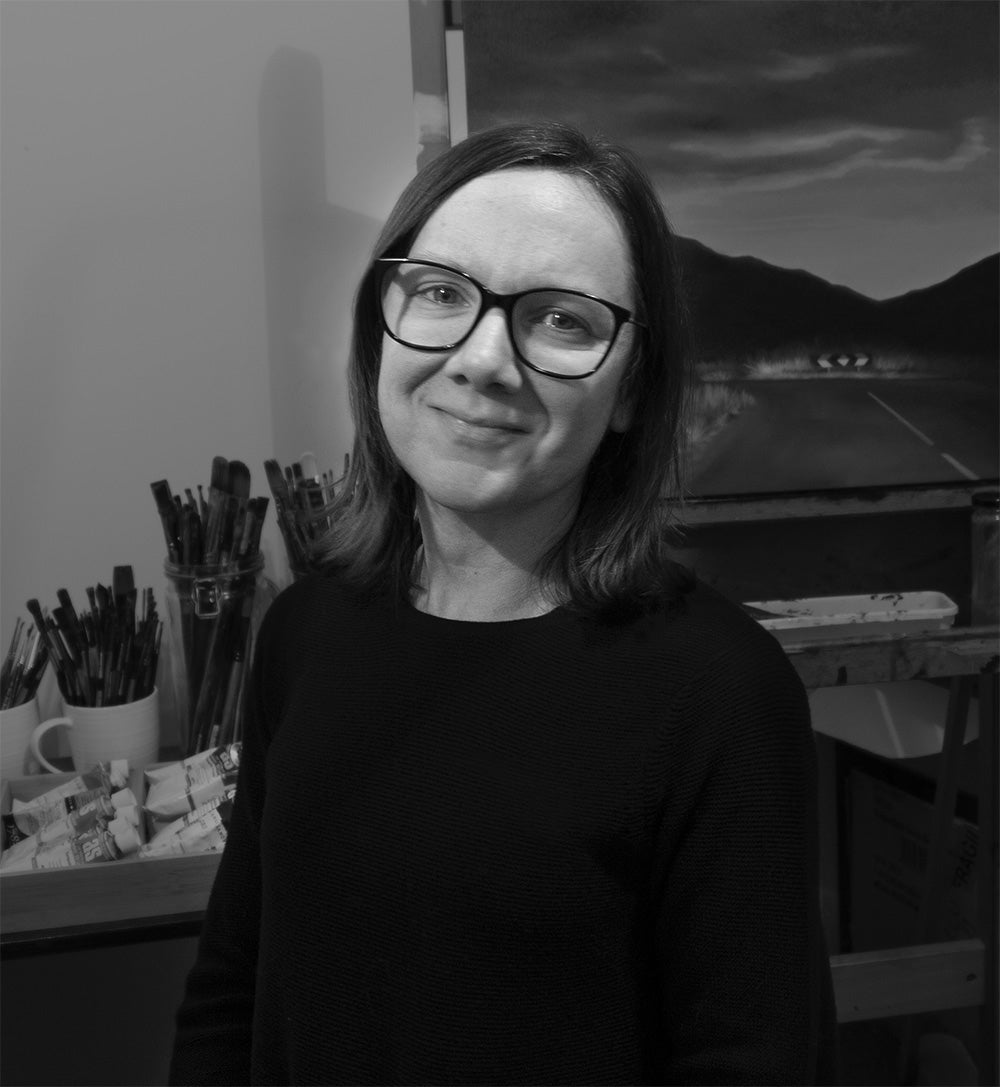 Nerrida Parfitt, an artist based in Victoria, Australia, draws inspiration from the beauty of the natural world and abandoned architecture.
Her artistic vision, influenced by Surrealism and the Australian gothic movement, explores themes of isolation and the uncanny. Through her paintings, she delves into the intersection between the natural world and built structures, emphasising their impermanence and transience.
Nerrida constructs her artworks using a combination of real and imagined scenes and elements, evoking a sense of stillness and tranquillity that is often dramatised by the interplay of light and shadow.
With formal education in visual art, multimedia, and graphic design, Nerrida brings a diverse range of skills and perspectives to her artistic practice. Oil painting has captivated her since her teenage years, serving as her preferred mode of expression in the studio.
When not immersed in her home studio, Nerrida also works as a marketing manager and multimedia designer, further showcasing her versatile talents.