UNSETTLING
OLIVER SHAW (RAT)
17 November – 4 December 2022
Image: Stranger Love, Oliver Shaw (RAT), Acrylic and chalk on board, 120x90cm.
Oliver Shaw or RAT (MFA) is an artist and writer living in Paris, Coburg (Wurundjeri). Oliver grew up in Rockhampton and Tonga and is a Settler Australian. His work is self-expression, belonging and connection.
'Unsettling' was created with Denise Green's idea of metonymy in the artist's mind, which he understands to mean through the act of painting, and within the medium of paint itself, his inner spiritual world is materialised. Once formed, he becomes interested in the intersection of verbal and layered visual language to tell his story.
This is a joyous body of work celebrating light and darkness within and without, and the need to love and be both, as hard as that is. This body of work hopes to inspire the viewer to unsettle themselves, whatever that means, toward the colour green and toward love. 
Oliver is currently undertaking a PhD at RMIT University writing non-fiction and using painting as his main method toward writing. Now, here, after ten years of practicing painting as a method, it is its own unique form— 'Unsettling' is only the beginning.
The artist thanks everyone and everything that has inspired him to be here, and extends that thanks to you, with so much warmth for being here.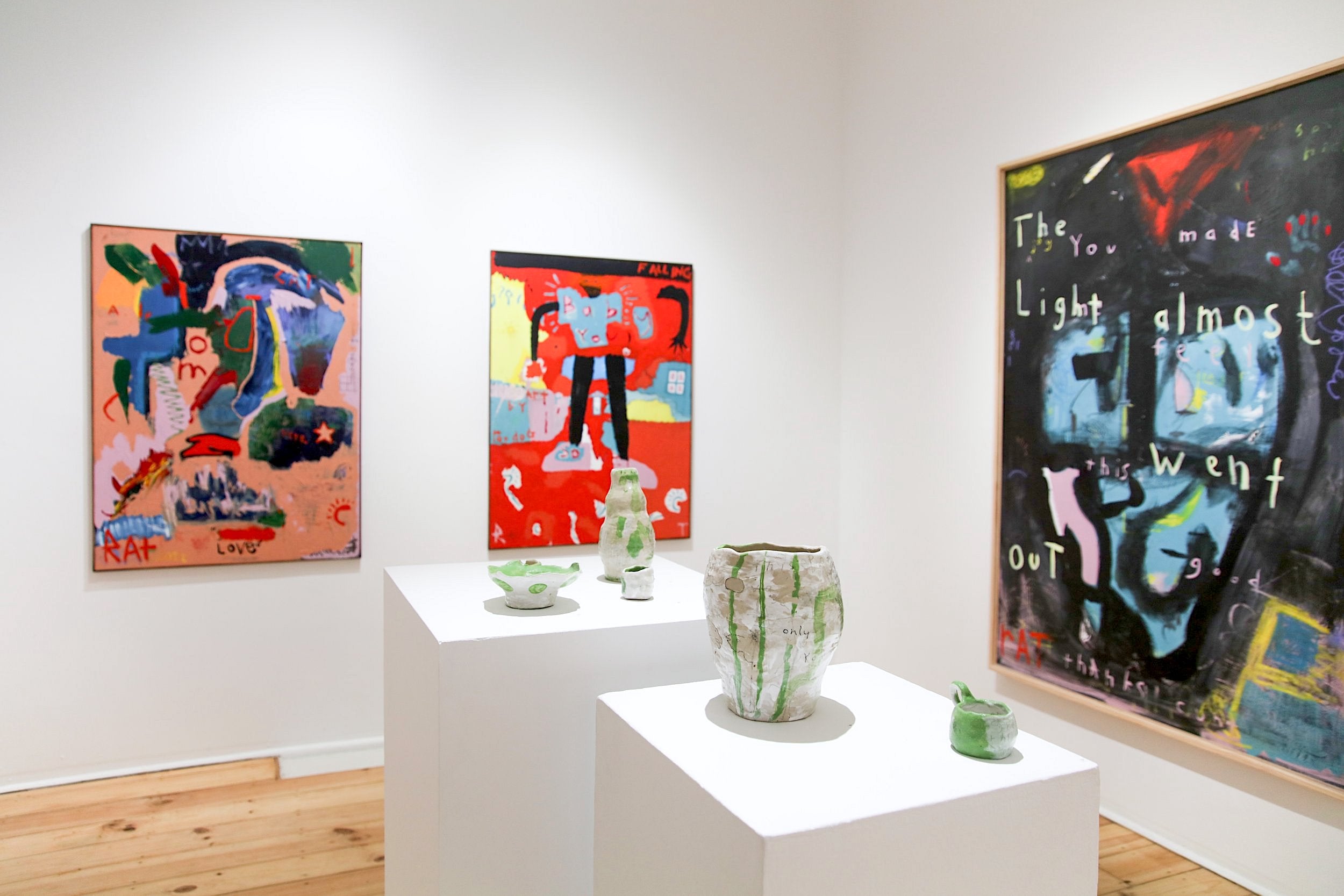 Image: Installation of Unsettling by OLIVER SHAW (RAT), 2022.