All the way to the end of counting
Woodism
15–30 july 2023
Woodism is an art collaboration between Woody, a young autistic boy, and his father who brings to life Woody's unique phrases as typographic linocut designs.
Presented in exhibition is a collection of Woody's poignant, affirmative messages transformed into screenprints, in edition of 30.
All the way to the end of counting is Woodism's first Australian exhibition, and features the five designs chosen to be exhibited at the V&A Museum in London.
Please join us for a drink to celebrate the opening of All the way to the end of counting on Saturday 15 July (6–8PM).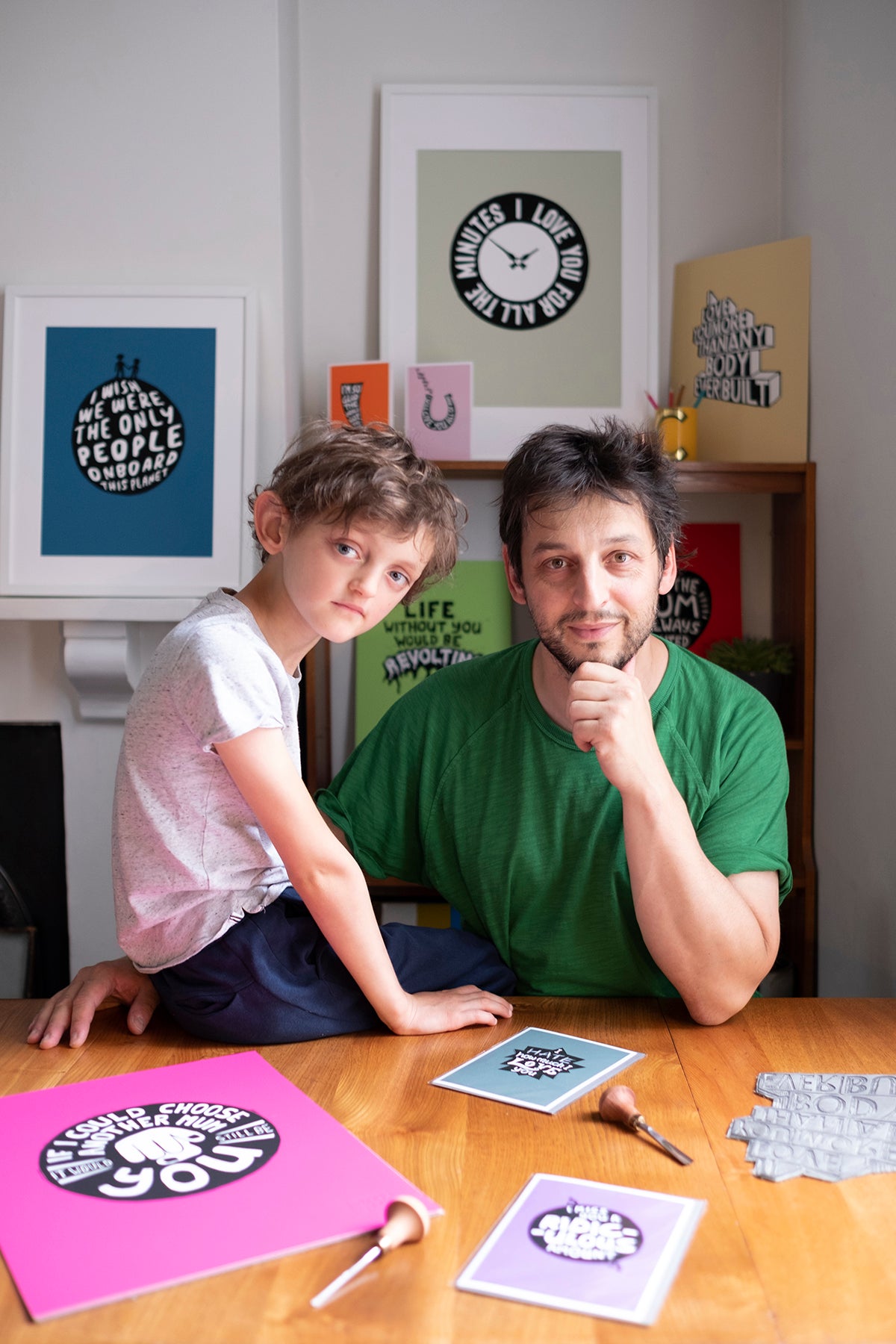 Originally based in the UK, Woodism is a collaborative art project between Woody and his father Sonny, who translates Woody's playful messages of affirmation into tangible, bold linocut prints.
At the age of three Woody was diagnosed with autism. Appreciating the unique way of viewing the world and expressing himself, Woody's dad began creating linocut carvings of some of his original phrases as a way of holding on to Woody's touching words.
The collaborative creative process gave Woody and his dad a chance to connect as they worked on the designs. With a newfound confidence–as Woody sometimes struggled at school and found handwriting particularly challenging–suddenly his words became important. People wanted to hang them on their walls.
In his words, Woody says; "I'm famous! I'm the author!"