Can we stop here for a moment
Lucy Hersey
3–20 august 2023
A new collection of landscape paintings from emerging artist Lucy Hersey, Can we stop here for a moment represents the artist's deliberate and all-encompassing approach to art making.
Having spent the last five years exploring the use of natural materials, particularly pigmented earths, in paint making; Lucy has recently fallen on her science background in researching historical methods of paint production, and the pursuit of man-made blues.
Please join us for a drink to celebrate the opening of Can we stop here for a moment on Friday 4 August (6–8PM).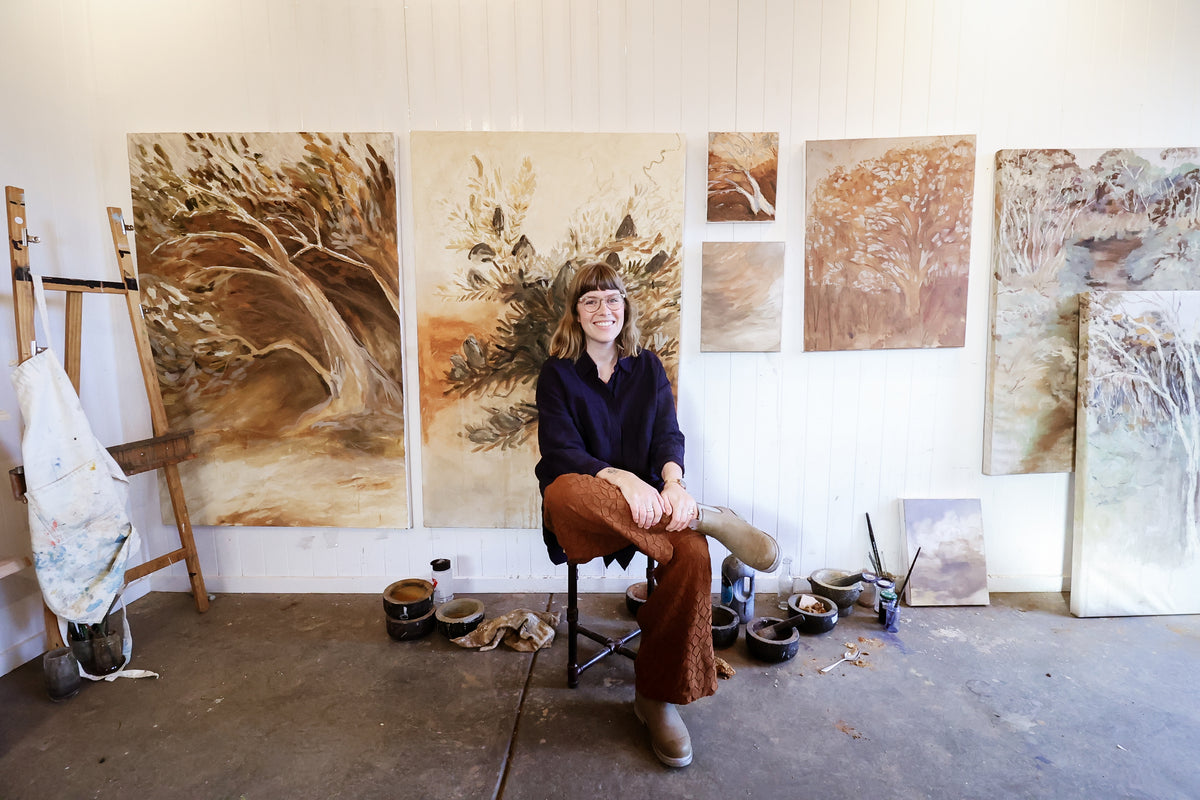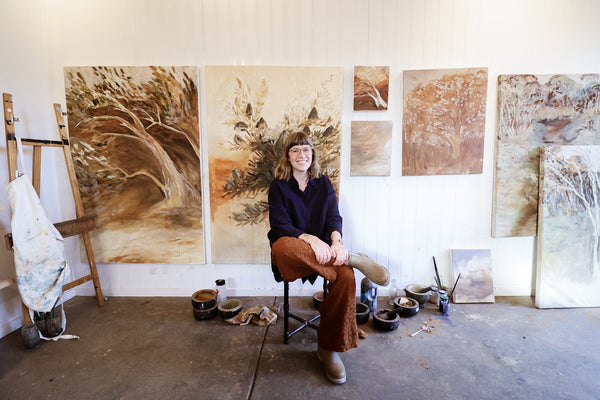 As in all her previous collections, Lucy's paintings are a celebration of the landscape, painting the places that inspire and move her. Living on the land as farmers in regional Victoria, Lucy's eye is well trained in understanding the weather, seasonal changes and appreciating how the earth sustains life and health. Using mindfully collected, pigmented earth to make paintings about local places is for her, complete resolution when expressing the landscape.

Lucy wishes to gratefully acknowledge the mentorship she has received around the use of earth pigments, and working on country; and pay respect to the traditional owners of the land she works on and with.