Feels
jacob thompson
14 sept–1 oct 2023
Feels, Jacob Thompson's latest series, delves into self-discovery experiences and key moments within intimate relationships. It focuses on transformative moments achieved through physical touch, ultimately changing and shaping how he navigates future connections.
'This series delves into self-discovery experiences and key moments within intimate relationships, focusing on transformative moments through physical contact.
I experienced many of these moments throughout the COVID lockdowns when physical touch and connection became more vital than ever.'
'Although the moments were deep and intimate, they lacked the balance of day-to-day normality.
I am grateful for this experience and the memorability of each moment. The series marks a period of time that was incredibly fulfilling yet also lonely and isolating. Documenting these experiences has been cathartic and has changed how I perceive and navigate future connections.
Although this series covers a specific period within a particular relationship, I see it as an ongoing project that documents future relationships and encompasses sculpture and motion design.'
Please join us for a drink to celebrate the opening of Feels on Friday 15 September (6–8PM).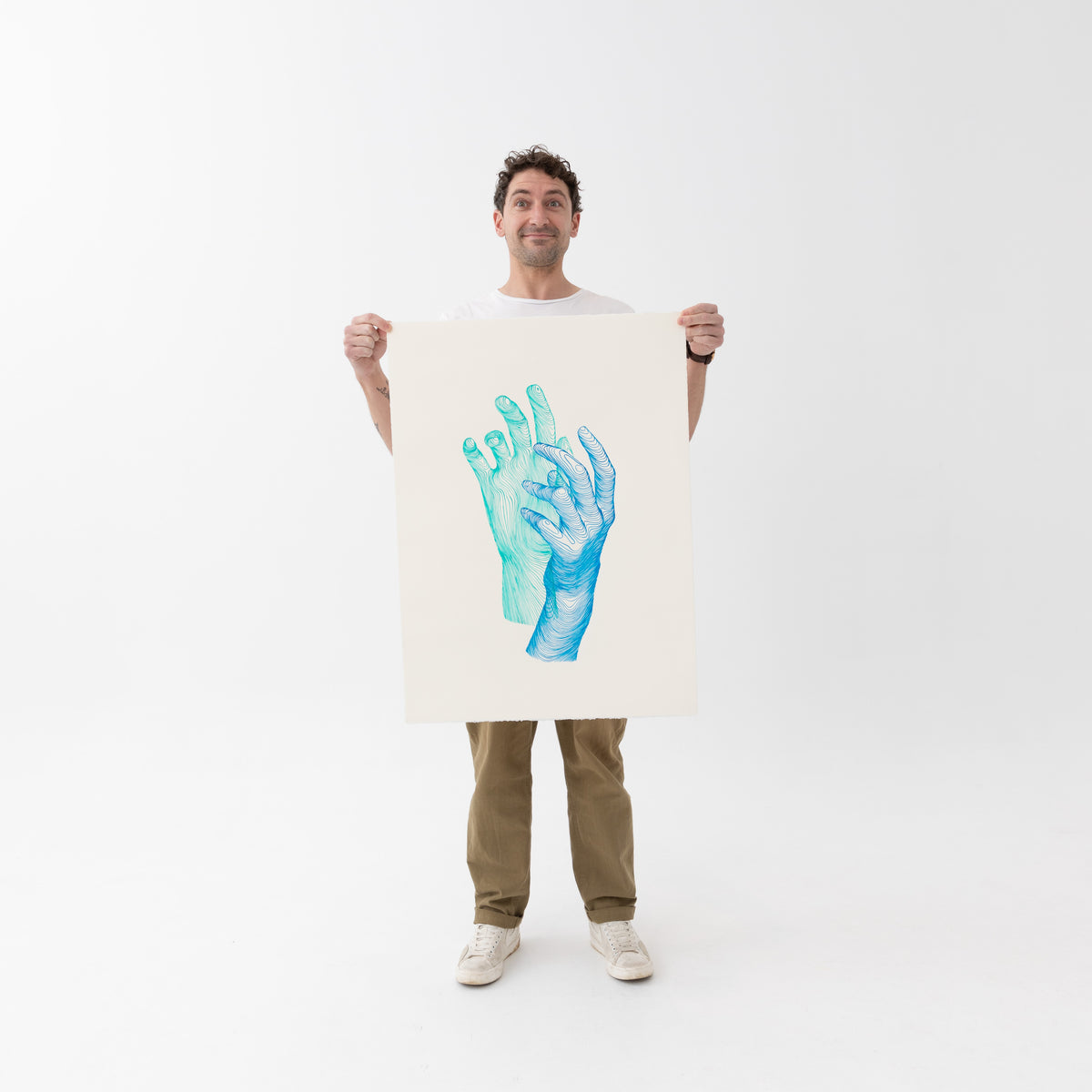 Jacob Thompson is a contemporary visual artist based in Brunswick, Australia. Having grown up in rural Victoria, Jacob has always had a deep appreciation for the outdoors and nature. The organic form and the beauty of handmade.
A Graphic Designer by trade, these influences always crept into his work, giving it soul and life. These years in the commercial world saw Jacob working across the globe as a designer and photographer, creating for major brands. 
In 2021, after years of being a background project, Jacob made the decision to bring his art practice to the forefront of his life. This enabled him to focus on his own identity and story, and how to explore new concepts and theories through his art. 
Jacob's love of the organic form and head for design, led him into a meticulous process comprising layered lines, which results in pieces that are rich in texture and detail. His work often features organic shapes and human forms, captured with stunning precision. Jacob's line-work is a testament to the power of the human hand to create something truly beautiful, one stroke at a time.
His art continues to explore the infinite detail of the organic world, serving as a reminder that even the most simplistic things harbour great detail.