intrepid travels
heather peters
26 October–12 November 2023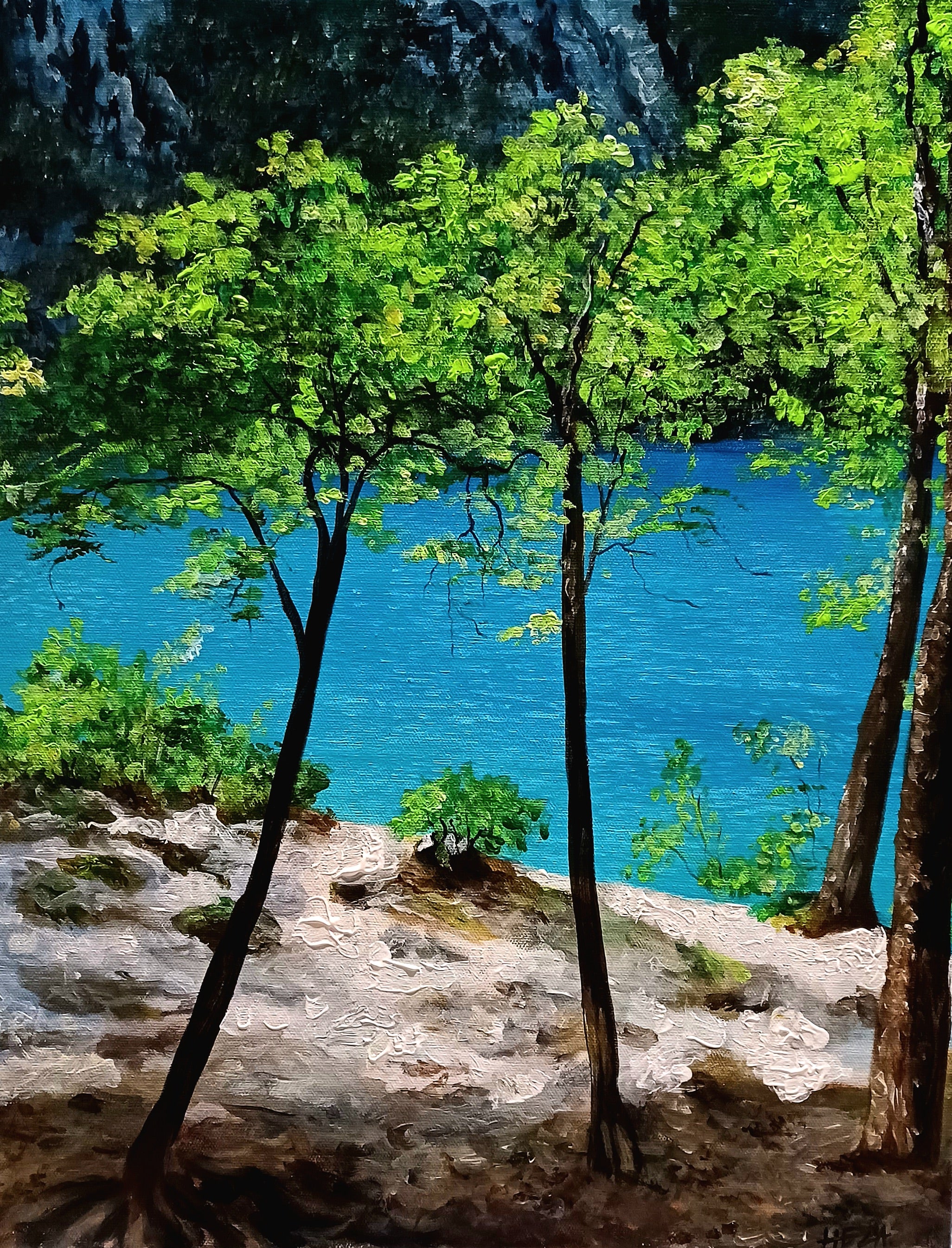 Plitvice Lakes, 2023, Heather Peters Acrylic on Canvas, 50x40cm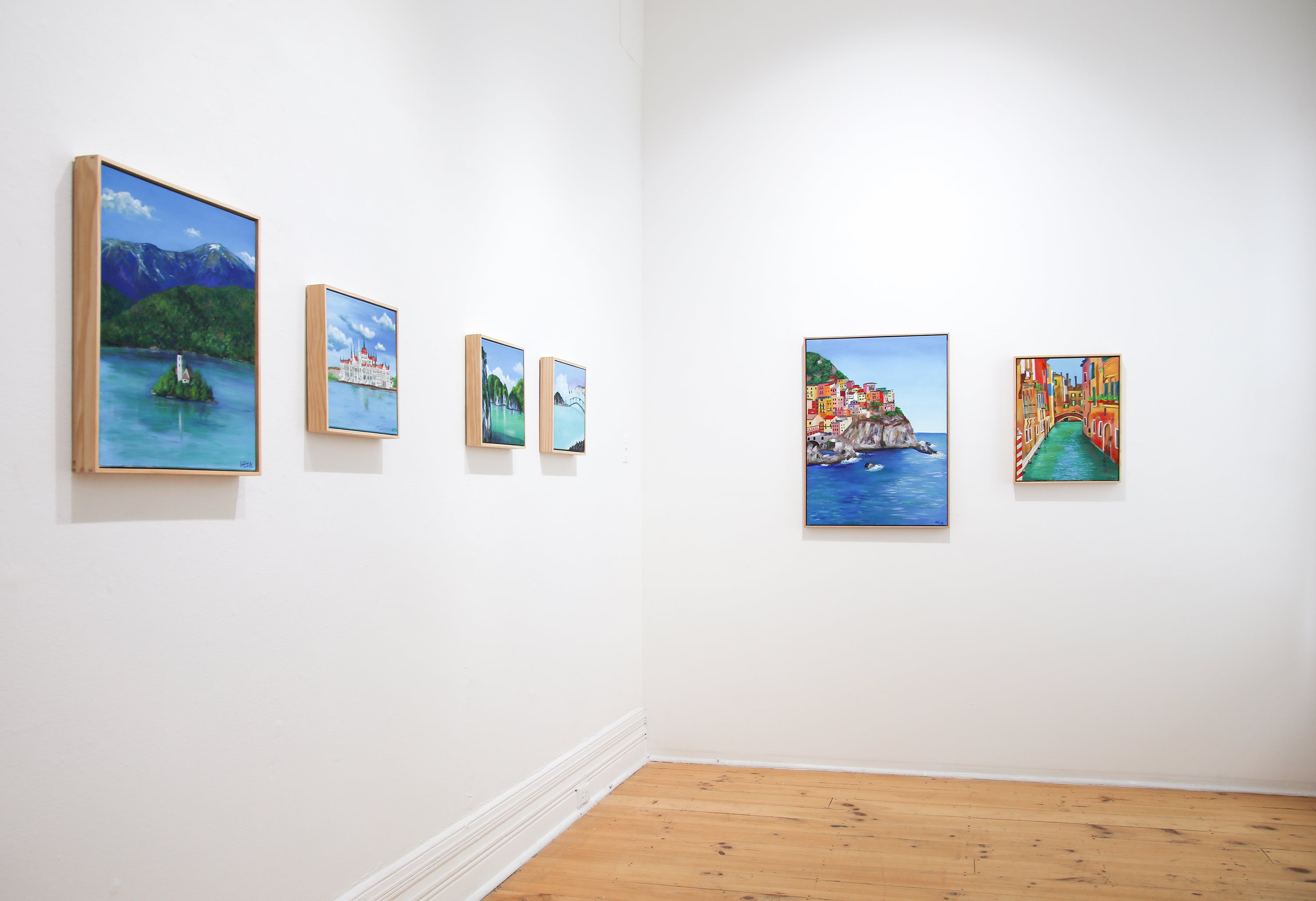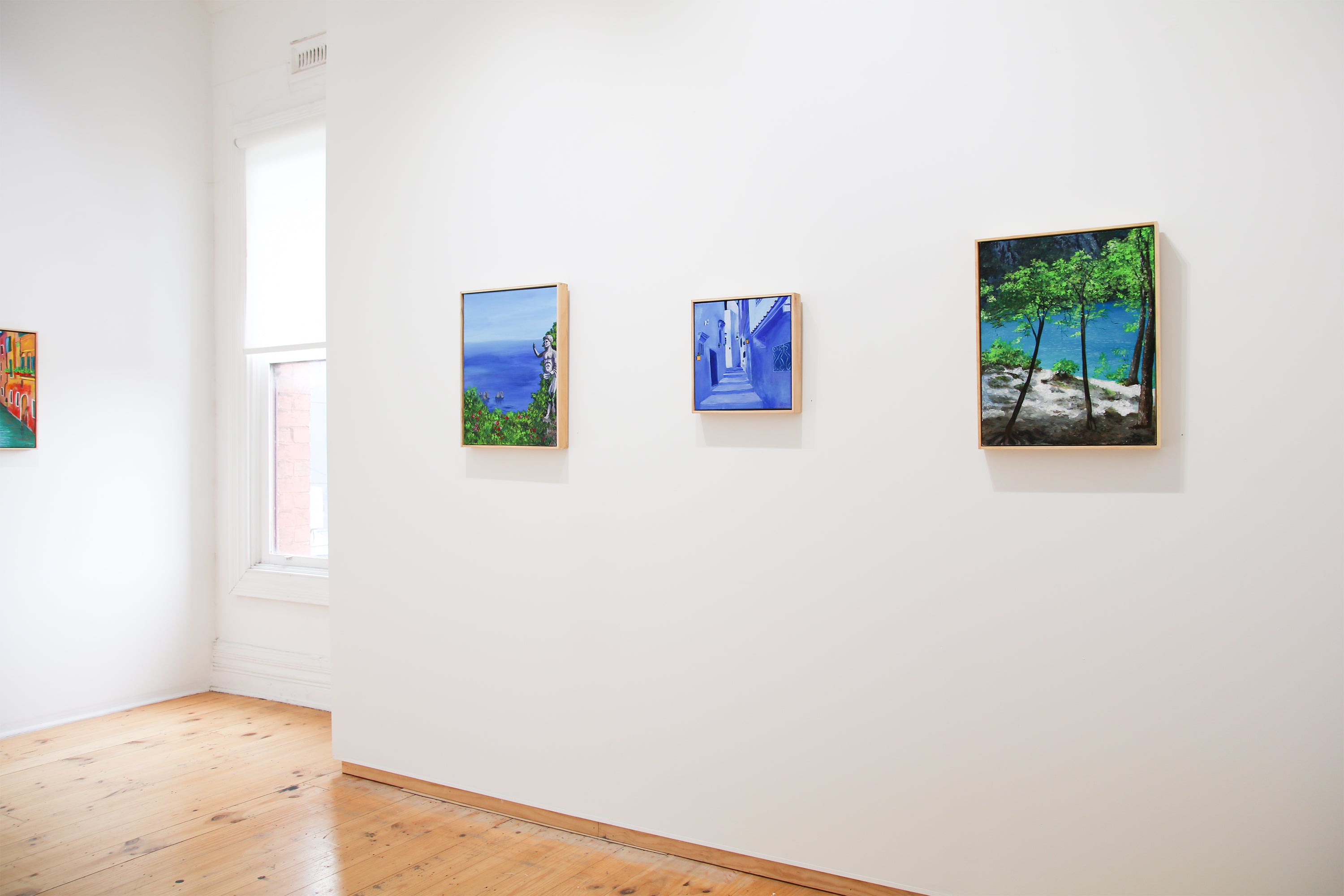 Intrepid Travels by Heather Peters presents a body of paintings that capture affecting and nostalgic moments abroad and celebrates a passion for travel.
These works are resonant memories brought to life with movement, textures and emotion. 
Heather Peters aka Heza, is an Artist, Illustrator and Designer, based in Melbourne, Australia who uses vibrant colours and expressive brushstrokes to represent movement in her images.
Combining her love of painting and travelling, she aims to take us on a journey with her to the magnificent places she's seen.
Drawing and painting has been a passion for Heather from an early age. Pencils (and barbies) were packed and came along for all outings and adventures. While the barbies are gone, the pencils and paper come for all adventures still.

Heather has a Bachelor in Illustration, Diplomas in Visual Art and is a qualified Art Therapist. After years of teaching adults and children art after school, Heather now works as a designer of craft and stationery, practicing her own art in her spare time. Heather experiments with many different mediums, such as pencils, acrylics, watercolours, oils, pastels and clay, with each idea manifesting into its own individual style.

Please join us for a drink to celebrate the opening of Intrepid Travels on Friday 27 October (6–8PM).