living joy
lucy mim
24 aug–10 sept 2023
We were never meant to find permanent peace in a temporary world. We were created to explore within where love always lives. Living Joy is the art of living joyfully amidst every circumstance.
Revealing the profound connection between embracing joy and the natural world, this collection celebrates the beauty of connection and the bliss it brings.
Please join us for a drink to celebrate the opening of Living Joy on Friday 25 August (6–8PM).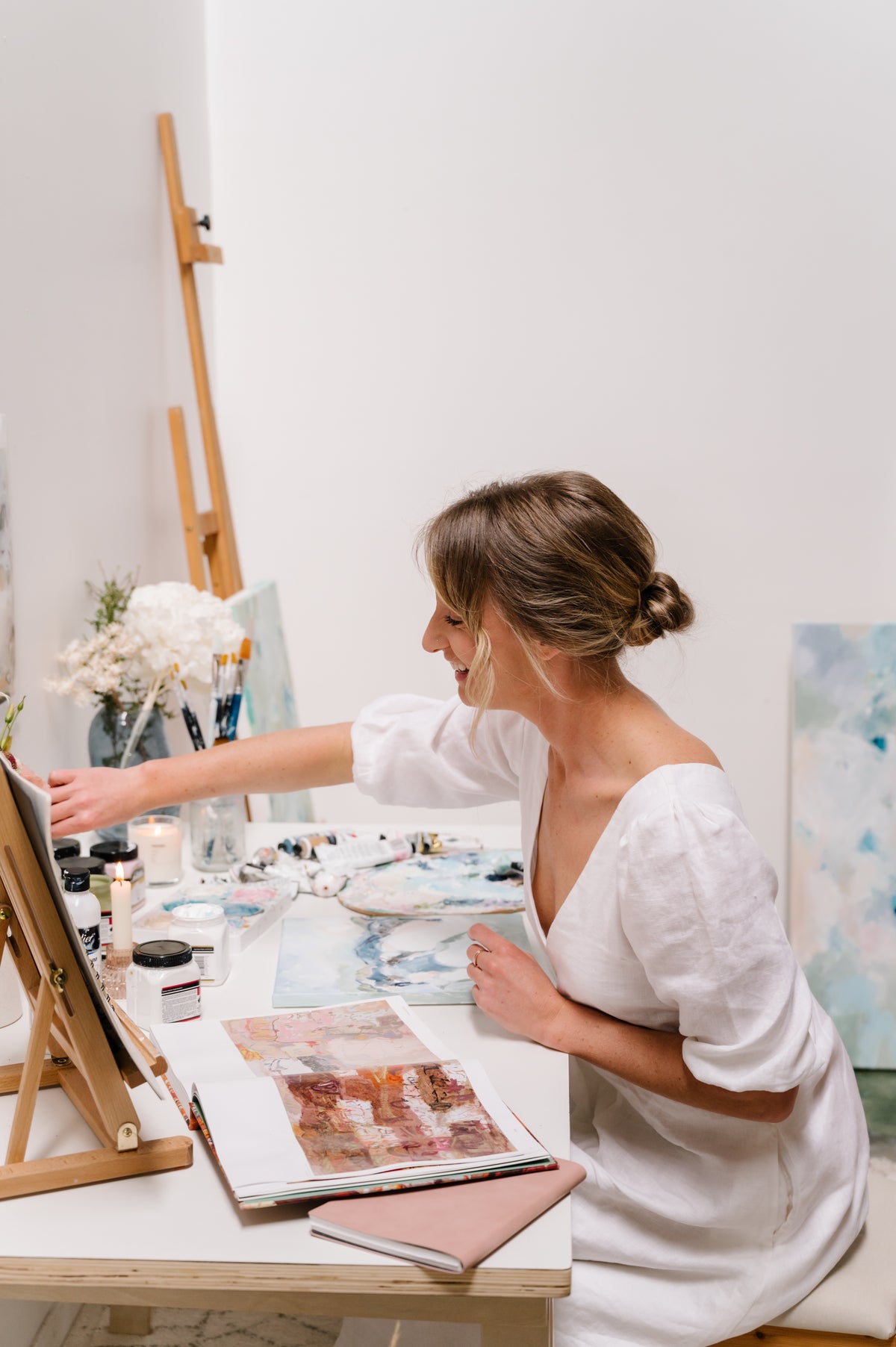 Miriam Karwath, known as 'Lucy Mim' is an abstract artist residing on Awabakal Country (Newcastle, New South Wales). She has a degree in Science and Psychology and has completed further studies in Art Therapy. As a self-taught artist, Miriam employs acrylics as her primary medium and imbues each of her creations with a reflective process. Her artwork is heavily influenced by nature and its ever-changing and expressionistic formations.  

Miriam's creative process carries with it a vulnerability, particularly when it entails the revelation of personal narratives. Miriam employs painting as a means of both disclosing and enriching her own emotions. Art, for her, is a source of solace, enabling her to access an extraordinary sense of vitality and tranquillity in solitude.