solace
claudio kirac
24 aug–10 sept 2023
Solace is a collection of works inspired by the memory of a journey through Australian landscapes in winter. Through intense colour and expressive mark-making, Kirac shares a recollection of the majestic presence and special energy felt on travels throughout the Australian countryside and desert.
A reminder that harmony and equilibrium can be found in nature, this collection of original paintings remind us of that unique feeling–a sense of wonder, connection and hope–we experience when we allow ourselves to be deeply immersed in nature and wanderlust.
Please join us for a drink to celebrate the opening of Solace on Friday 25 August (6–8PM).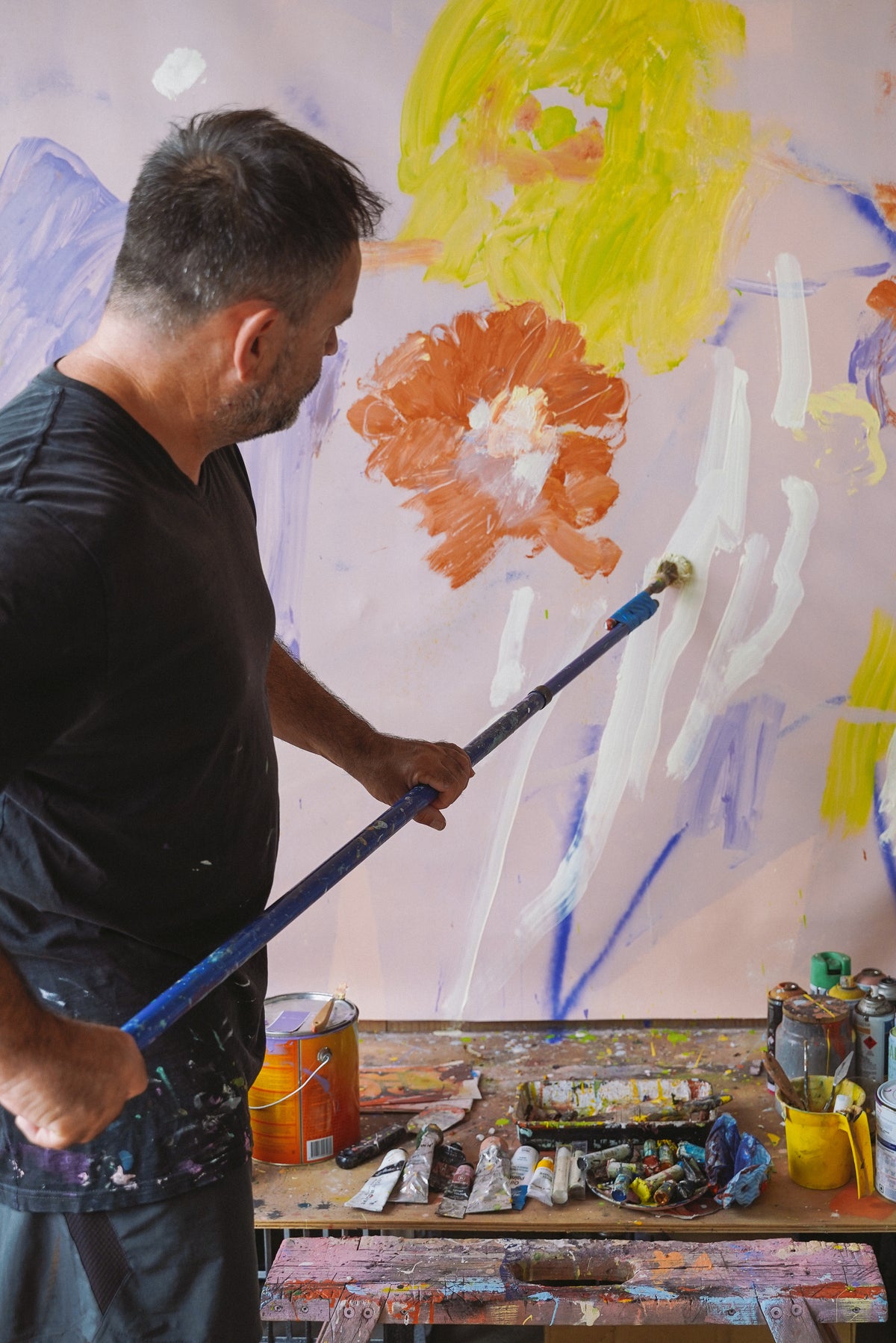 Claudio Kirac is a contemporary artist living and working on Yugambeh Country (GoldCoast), Australia. Kirac is known for his multi-disciplinary approach to practice, working across painting, design, photography and installation, and analogue and digital processes.
Kirac's abstract work explores harmony, equilibrium and hope for our shared future. Emerging from a place of personal recollection, Kirac's instinctive use of colour and gestural mark-making captures his response to the ceaseless flux of modern life, manifesting as abstracted landscapes. These works are a tribute to the nostalgic yet transformative power of art, reflecting Kirac's hope for a harmonious and balanced future. With his head in the clouds and two feet planted firmly on the ground, Kirac constantly investigates the crossover between analogue and digital processes, contemporary art and popular culture.
His career spans more than 25 years with his work in the collections of HOTA Home of the Arts, The National Library of Australia, the NYC State Library and Louis Vuitton Asia Pacific.