Taking Up Space
Alison Willoughby
15–30 july 2023
In Taking Up Space, Alison Willoughby explores unapologetic boldness, with compositions and striking colours that command attention. This body of work centres around claiming the space one occupies, embracing this instead of shying away from it. Intention throughout the colour palette shows that not only bold colours, but the quieter colours also have their moment as the hero.
In this series of paintings, Alison uses acrylic paint on canvas to create joyful abstractions, in which the viewer can see many different things. Drawing on inspiration from nature and flowers, many of the works take reference from organic forms seen in everyday life.
Please join us for a drink to celebrate the opening of Taking Up Space on Saturday 15 July (6–8PM).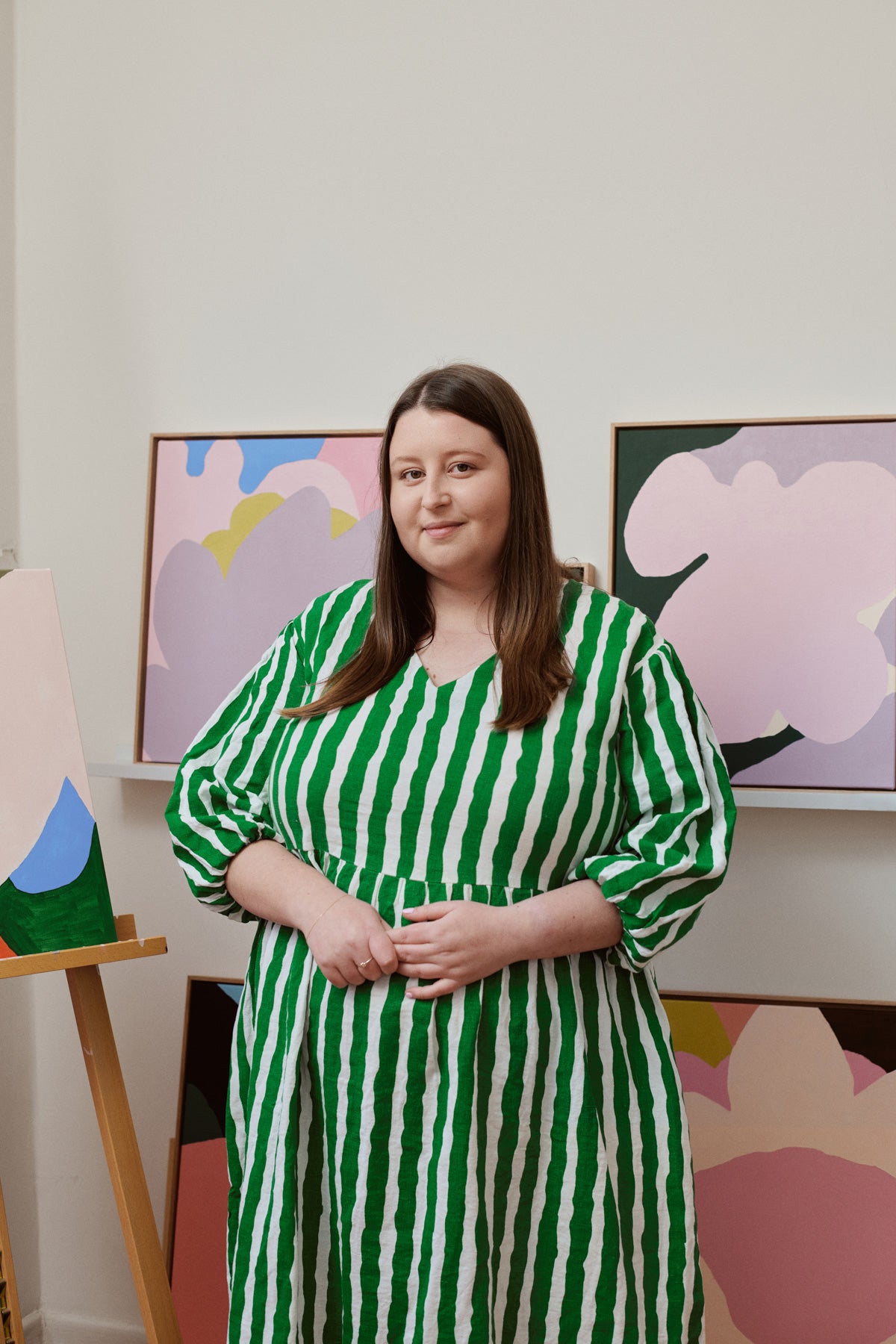 Alison Willoughby's practice is a celebration of colour. The artist and designer based in Brunswick creates work deeply informed by her background in design, with a considered approach brought to every piece. The artist's abstractions are inspired by the worlds she immerses herself in – fashion and textiles, design, nature, as well as every day life.

A single colour can spark a new idea or series, with endless combinations and gestures to explore. Through her practice, Alison endeavours to bring vibrance and life into people's homes and spaces.
Image: Edwina Hollick.