The quester's canto
John Gatip
8 – 21 December 2022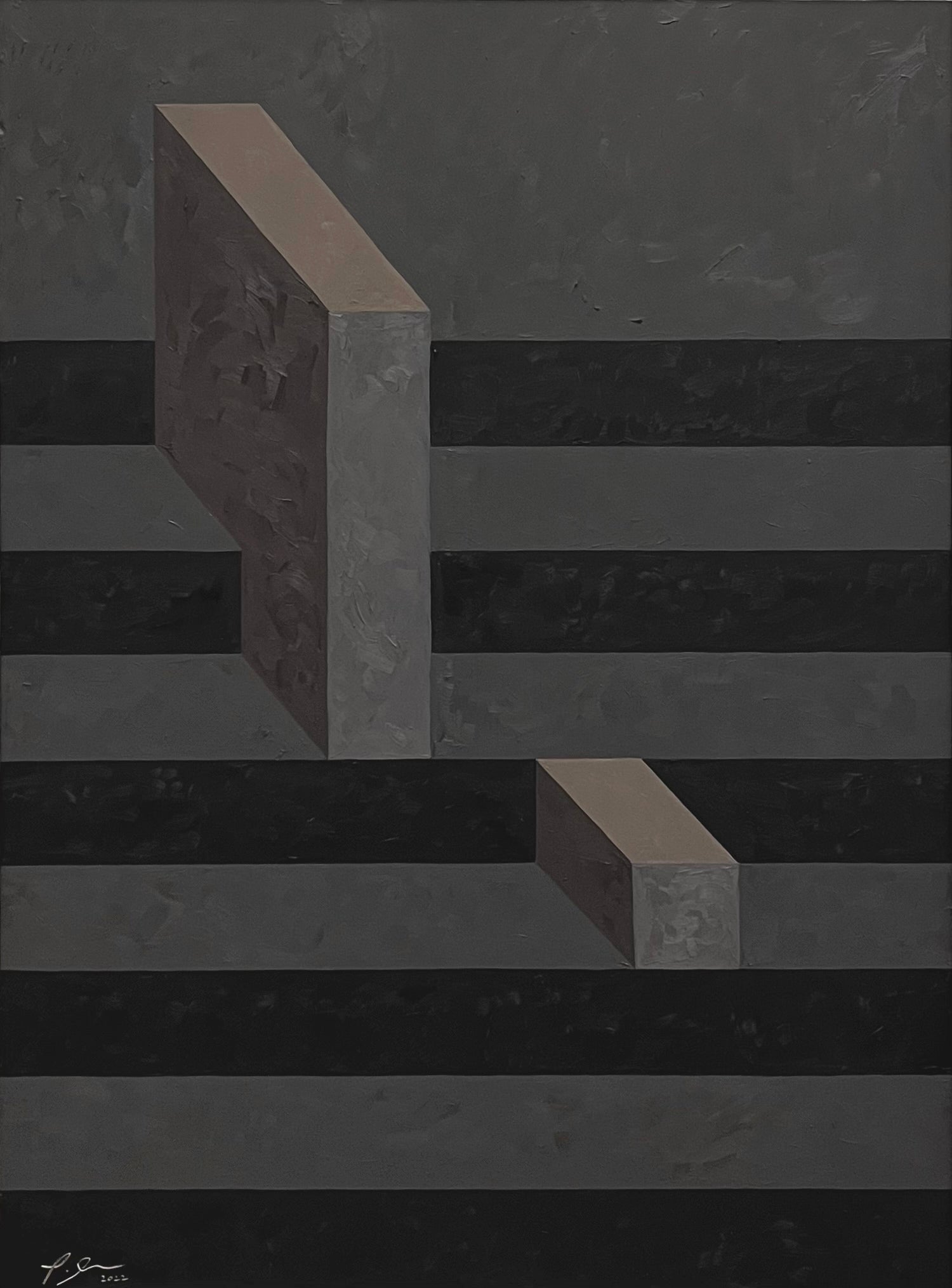 Image: I Found Myself Within a Forest Dark of Foolish Hearts, John Gatip, oil on ply, 56x76cm.
Gatip's exploration of poetic gestures through visual compositions of architectural forms takes a darker shade. Figurative abstraction of doubt, faith, mortality and the divine intermingle through painting and sculptural works. The thematic, was loosely influenced by readings of Dante's Divine Comedy and excerpts from the Book of Ecclesiastes.
Please join us for a drink to celebrate the opening of exhibition name on Day the XX month (6–9PM)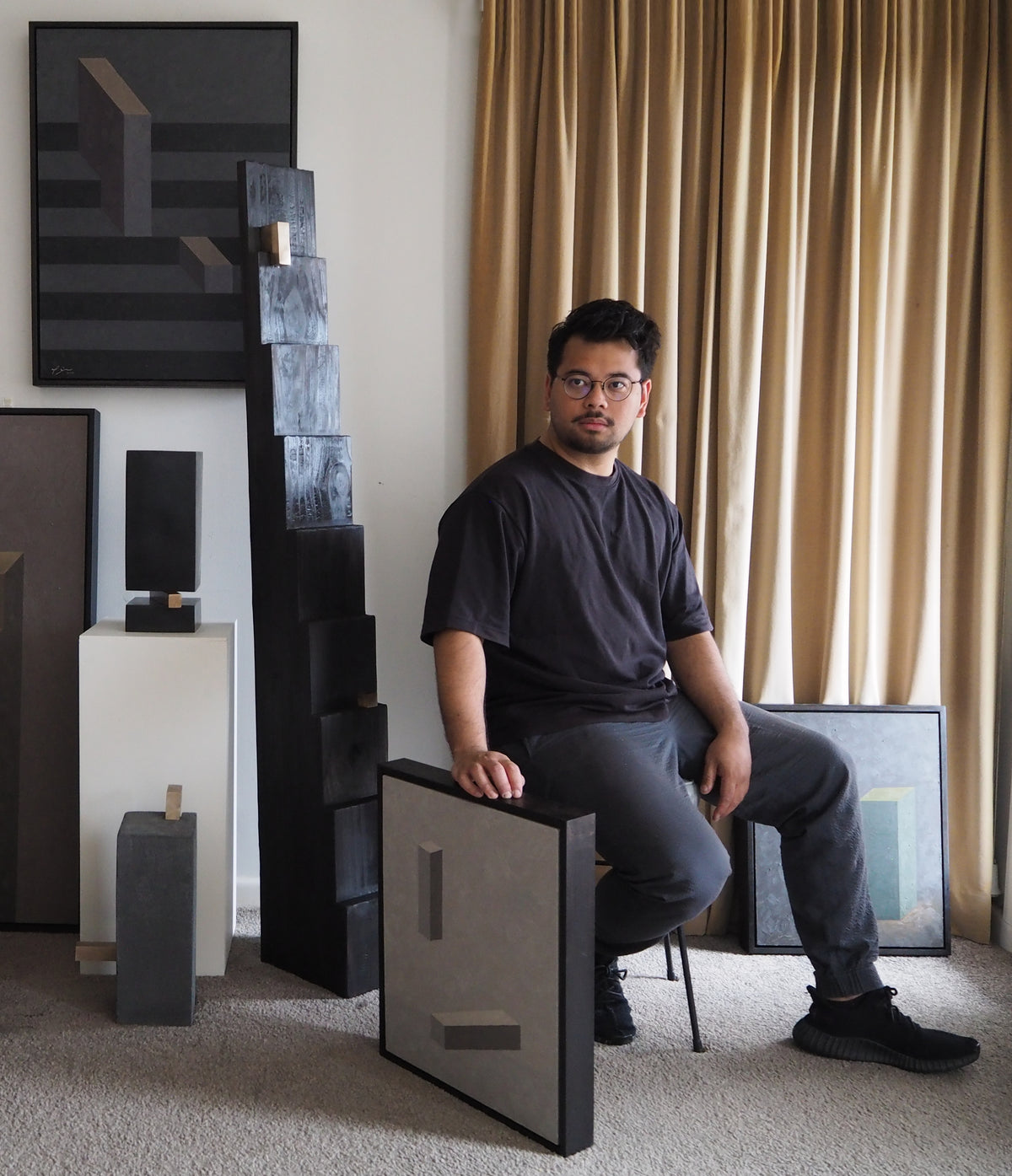 John Gatip's practice is a transection between Art and Architecture examining the layers where the two disciplines collide together.
Narratives are strongly intertwined with the conceptualisation and realisation of his art. Books such as the Invisible Cities by Italo Calvino play important roles in influencing his work. Using architectural forms, he develops narratives and environments that are fantastical yet a reflection of the familiar.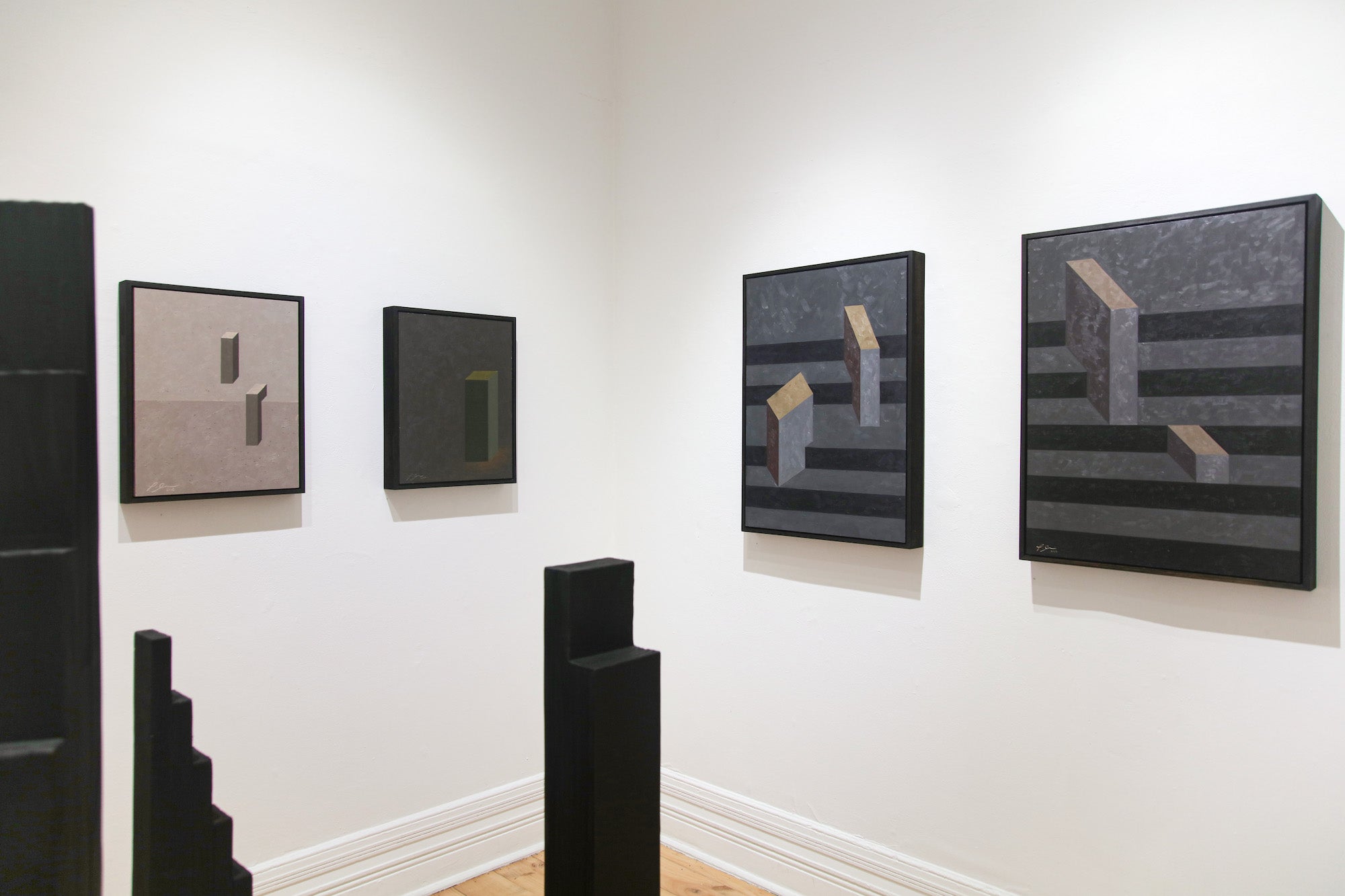 Nulla vitae elit libero, a pharetra augue.