Where We Talk To The Sea
anthea amore and timothy dell
1–18 june 2023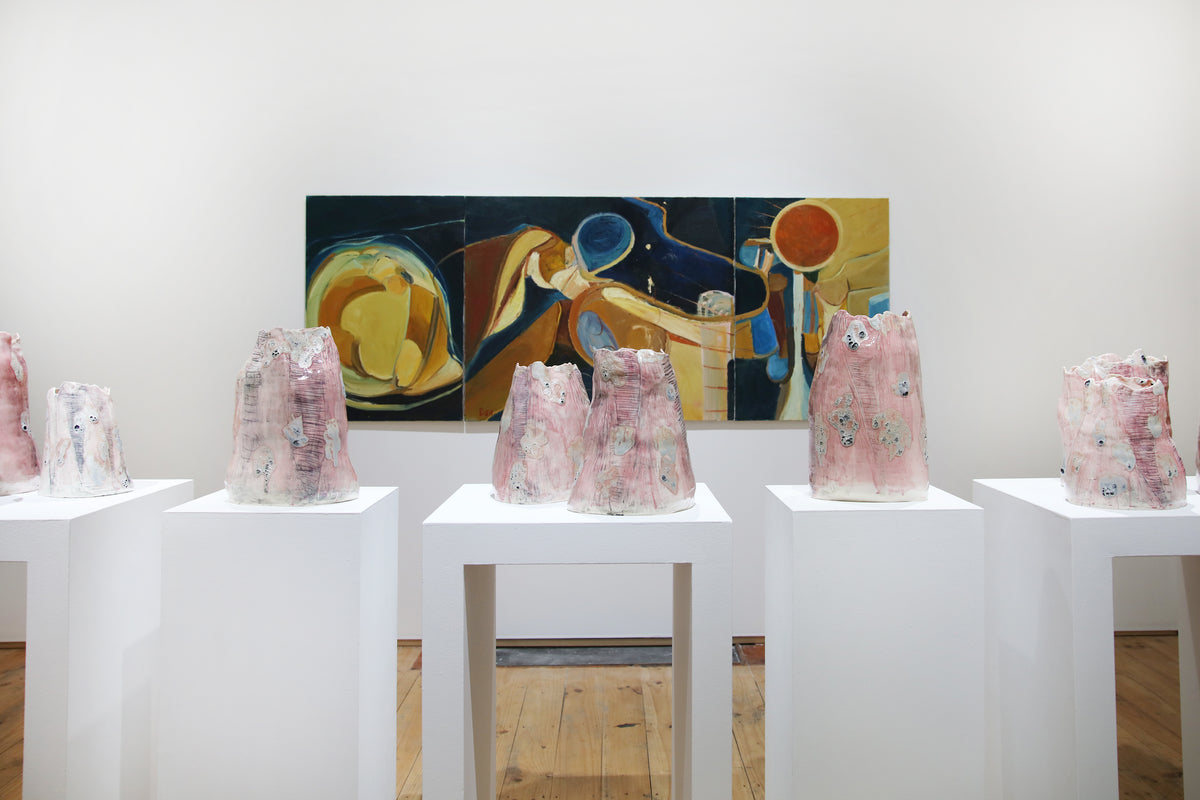 We speak to the sea, the sea speaks to us.
Presented in tandem, Dell's abstract paintings and Amore's ceramic sculptures reflect the power of the ocean and our human connection to it.
Spending their formative years by the ever-changing seas of Australia's east coast, coastal scapes inform the artists' work, where memories of the oceans and coastlines permeate the present. The continuity of the sea ebbs and flows throughout their lives and artworks. A natural distraction from everyday life, the Sea offers both a sense of connection to themselves and to something greater.

Anthea's hand built ceramic sculptures are drawn from barnacle forms, with an abstract tendency, inspired by her findings from daily beach walks on the Northern Rivers coast. Her vessels are handbuilt from paper porcelain clay and celebrate the natural beauty, defining personality and markings of barnacles. Surfaces are etched and carved then overlaid with black lines, pink tones and lava glaze eruptions.
After returning last year from an en plein air tour of Northern New South Wales, Timothy began this series of paintings in which the paint is applied very rapidly, almost unconsciously, in an intense, powerful and demanding process. The colours, textures, spaces and forms of the works evolved naturally and without premeditation. They reveal just how powerfully the oceans and shoreline of the region impacted him.

Please join us for a drink to celebrate the opening of Where We Talk To The Sea on Friday 2 June (6–8PM).