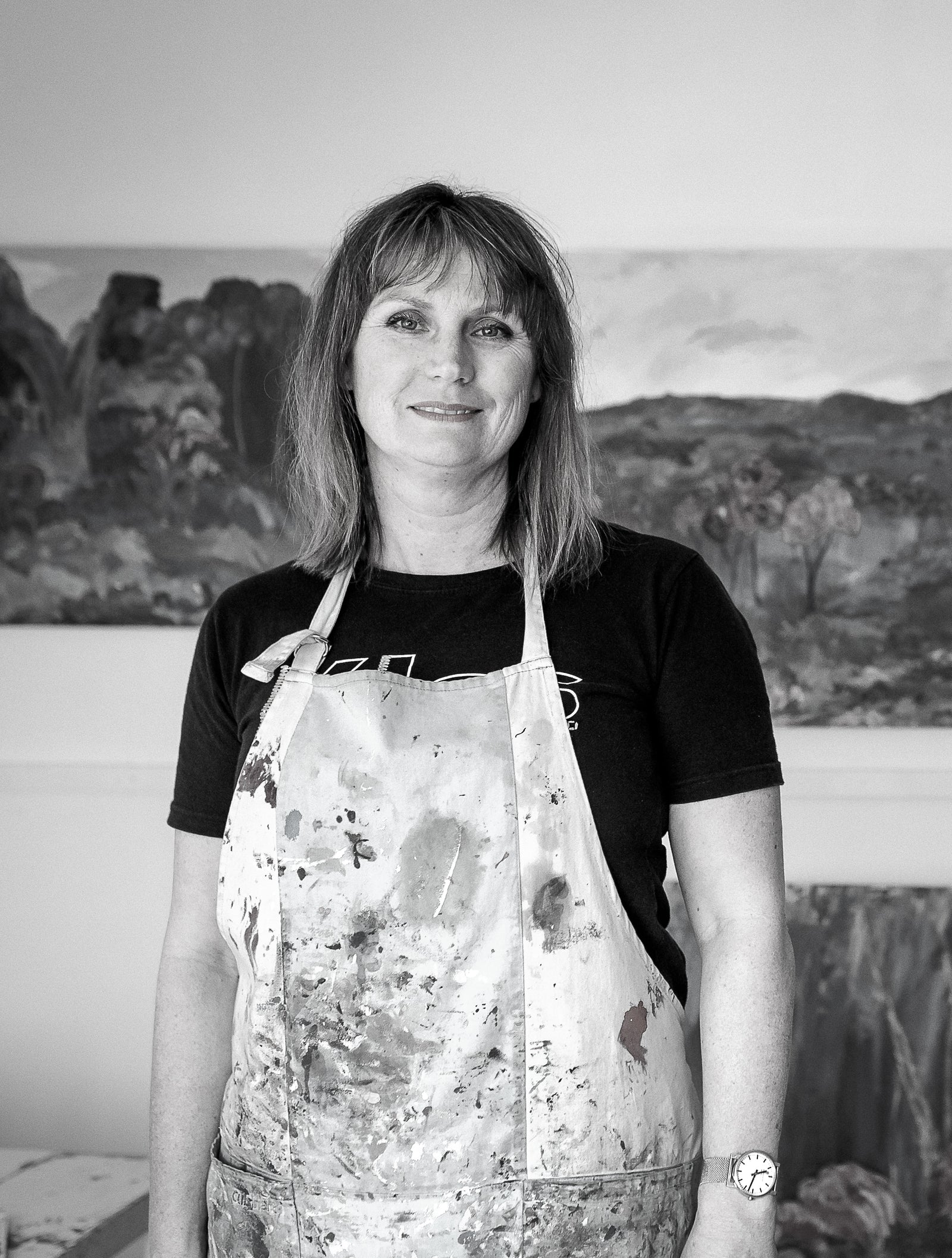 Edwina Edwards is an Australian contemporary landscape painter, based in Albury, NSW.
In 2014 Edwina, with family in tow, returned to Albury. As part of the tree-change she was able to pursue her love of art, returning to study and completing an Advanced Diploma of Visual Arts in 2016. Her abstracted style and passion for colour demonstrate a process of absorption of surrounds, intuitively applying paint to create landscapes rich in colour, rhythm and depth. In 2019 Edwina held her first solo show, 9 Kilometres, at the Brunswick Street Gallery.
Launched in October 2020, Bush Solace was Edwina Edwards' follow-up exhibition since her 2019 sold-out show Nine Kilometres. Bush Solace was Edwina's story captured through a series of twelve works that explored the medative qualities of the Australian bush through a pandemic and was her second sell out exhibition.
In April 2021 Edwina presented a group exhibition at Brunswick Street Gallery Regenerative Visions, which showcased the work of four female artists from the Riverina region in New South Wales.
Her fourth exhibition at Brunswick Street Gallery and her third solo, Majestic Capes, was launched to another sell out success in July 2021. The majestic, giant, dolerite sea columns soaring three hundred metres above sea level along Turrakana / the Tasman Peninsula formed the inspiration for her recent exhibition.