WARM DORMANCY
GIORGIA BEL & LORALEE JADE
20 APRIL–7 MAY 2023
"Warm Dormancy is the feeling of stillness inside something chaotic. In the midst of this stillness, find deep rest or the opening of one second of bliss.
Go into it and be; stay nuzzled into this spot of pleasure where you can hear the sound of your own breath and pulse. 
Reserve the time to do so; it will soon be necessary to return to the chaos of the day.
Humming is meditative silence, the warmth of the lull in which we enter through these works, let the sombre palettes soothe you. Let it be medicine to your walk." 
– Giorgia Bel and Loralee Jade
Please join us for a drink to celebrate the opening of Warm Dormancy on Friday 21 April (6–8PM).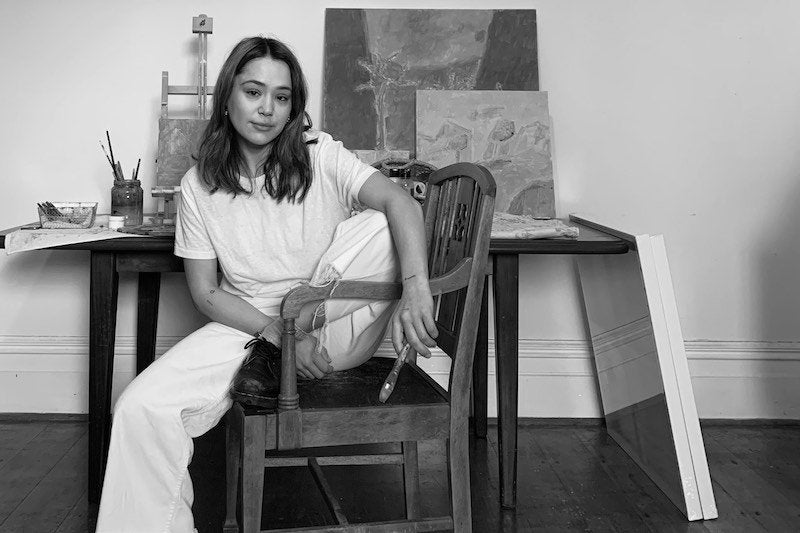 GIORGIA BEL
Hailing from Awabakal land (Newcastle), Bel is a self-taught artist, having learnt to be still while a time of sickness forced her into rest. At this time, the artist picked up a brush and some paints, not knowing she would find great solitude and comfort through painting, and this is how she came to paint at all. 
With a commitment to her craft and a connection to the land, Bel is drawn to the natural ochres and pigments that are native to the Australian earth.
While Bel's philosophy is deeply entrenched in her cultural identity, in this series she pays homage to the season that's been; Summer-lands.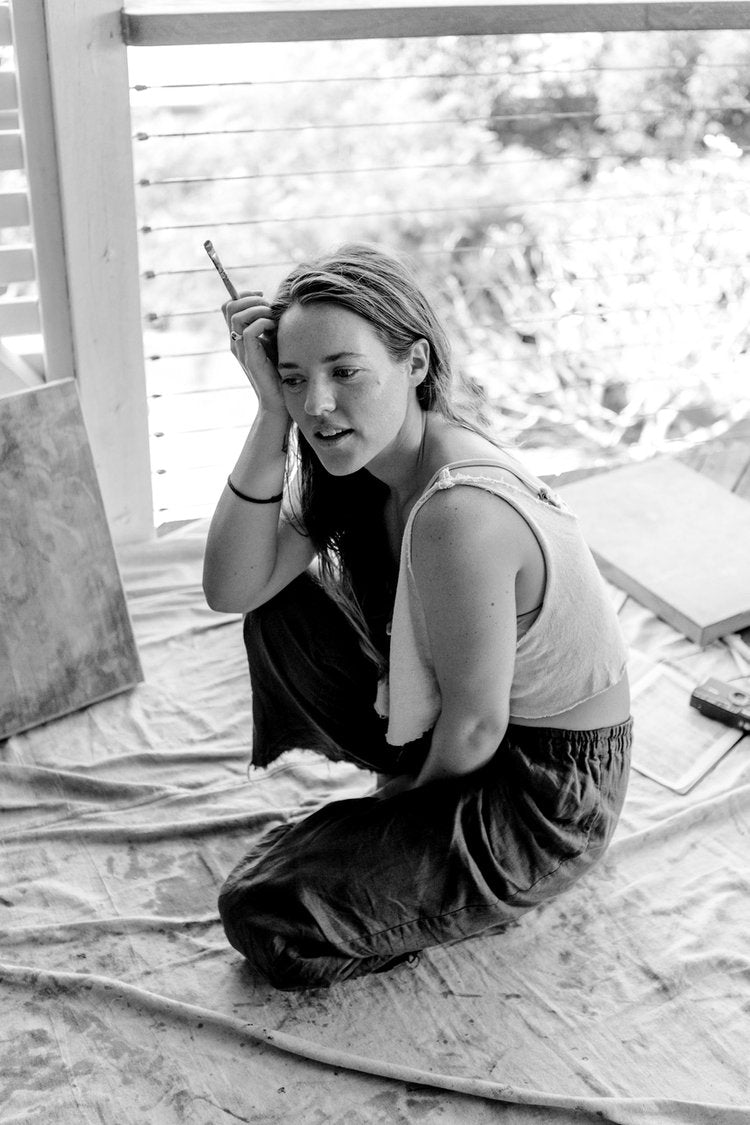 LORALEE JADE
Loralee Jade's practice is concerned with the places in which we reside – physical, mental or otherwise - and the impacts our chosen surroundings imprint on us, and vice versa.
The application of paint suggests layered movement through glimpses of memory, snippets of thought and traces of hope. Inspired by the spaces that we need for survival; the nooks of comfort, the spaces that are uncomfortable and demand expansion and the nostalgic reminiscent spaces, Loralee's work creates connection between wellness and creation, luxury and necessity.
These spaces are depicted in a fluid slippage of language and landscape, resulting in an abstract realm of familiarity. The experience is sensuous, luscious, bodily and emotional.