Yirrkala Print Space
Artists of yirrkala print space
17 November–8 December 2022
Image: Larrakitj and Prints, Yirrkala Print Space exhibition, Brunswick Street Gallery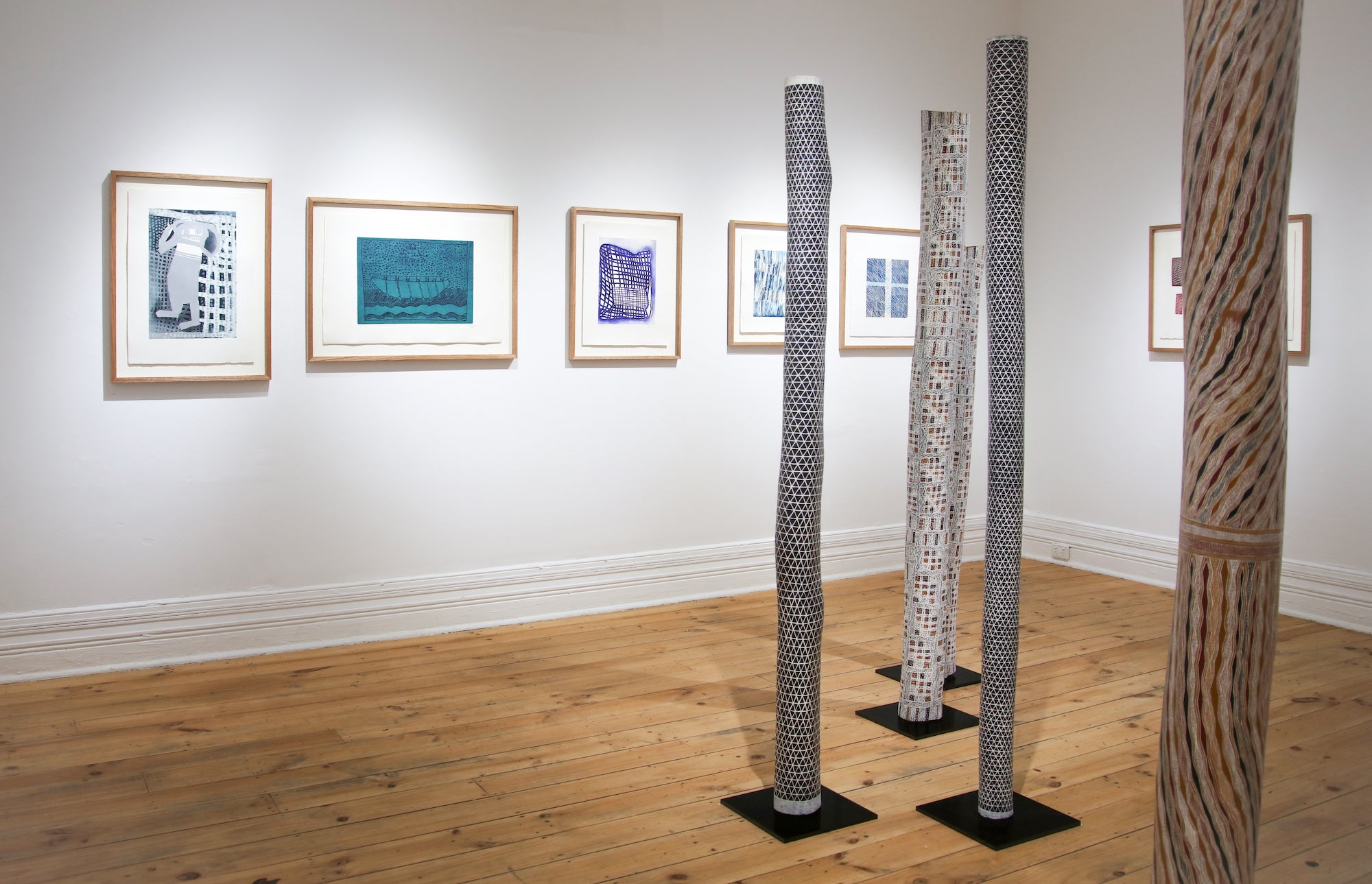 Image: Autumn Flora, Edwina Edwards, acrylic on polycotton, 65x65cm.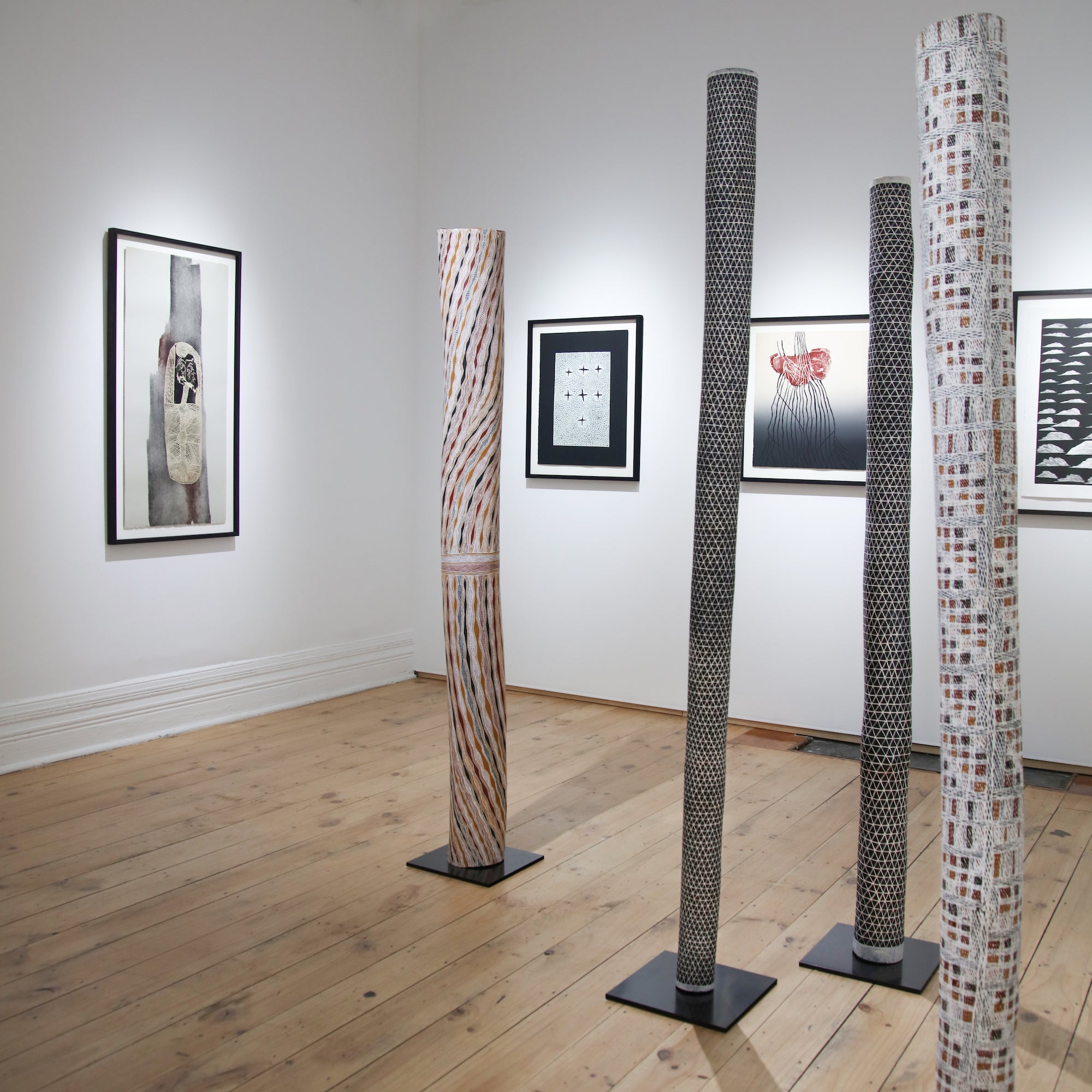 Would you believe that the most prolific print studio in the Northern Territory is not in one of the major population centres–Darwin, Katherine or Alice Springs? Would you believe that for twenty seven years this studio has been run by Yolŋu (Indigenous) printmakers? We welcome you to share in this little known fact and enjoy the fruits of the Yirrkala Print Space from their tiny village on the shores of the Arafura Sea in North East Arnhem land.
Exhibited alongside the curation of prints from Yirrkala Print Space are a selection of Ḻarrakitj from the artists of Buku-Larrŋgay Mulka Art Centre.

Ḻarrakitj are memorial poles. In time past they held the bones of the dead and formed an important part of funeral rites. Today Yolŋu continue their cultural tradition without the human remains, selling their art and reviving the life and disseminating the beliefs of their ancestors. Painted (and sometimes carved) hollow stringy-bark branches, they depict the geological origins of different clans and within complex geometric and latterly more organic designs, they speak of their system of community.

Additional text courtesy of Buku-Larrŋgay Mulka Art Centre.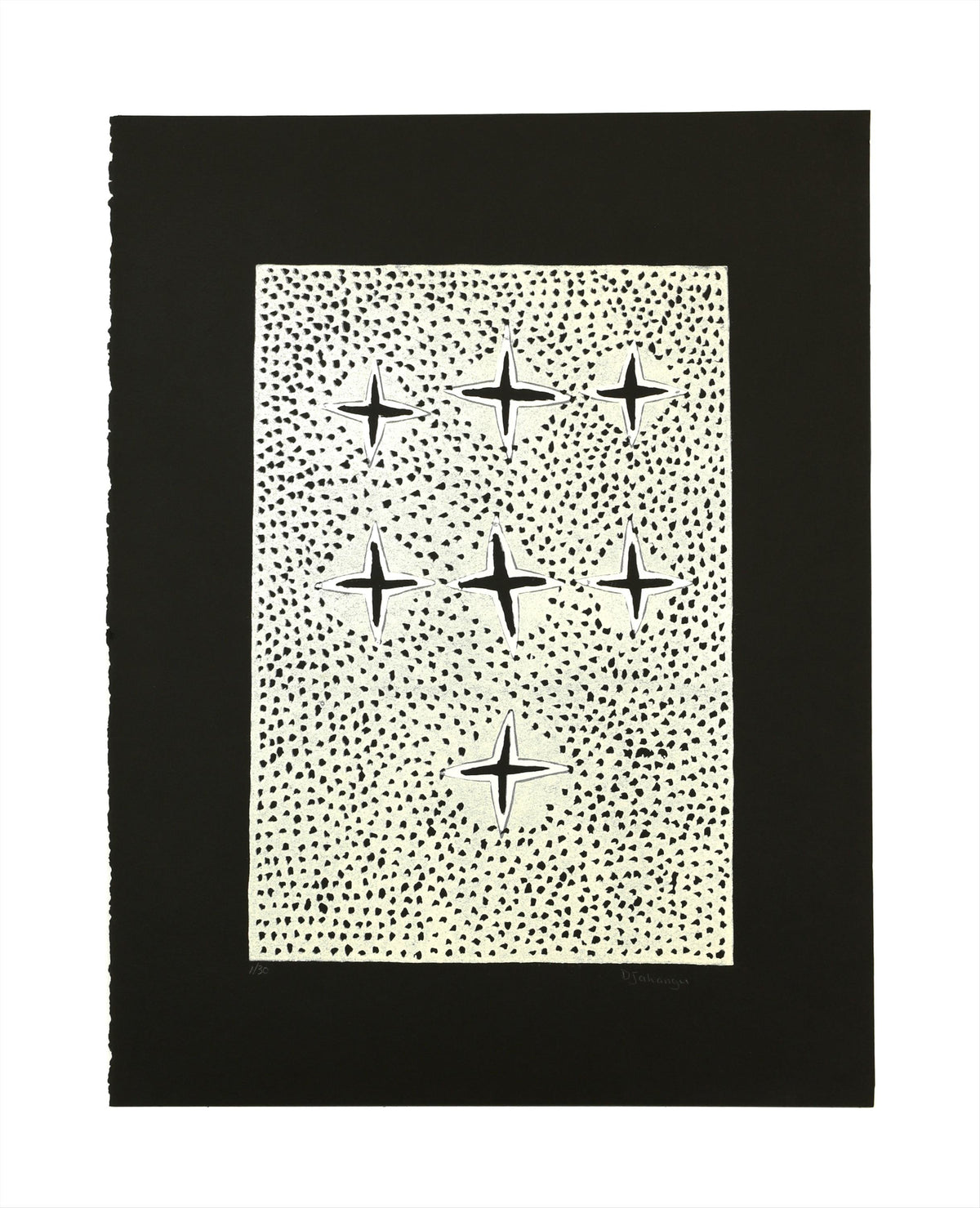 Located at Buku-Larrŋgay Mulka Art Centre in Yirrkala, Northeast Arnhem Land, Yirrkala Print Space is one of the Australia's premier print studios specialising in limited edition works on paper produced on its own press. The intricacies of each new technique – from Japanese woodblocks, etchings, linocuts, screenprints and collographs – has been learnt, absorbed and applied by the artists and printmakers together.
The artists who produce work at Yirrkala Print Space have established a worldwide reputation for excellence, having won many of Australia's major Indigenous art prizes. Many of the artists who have worked in the studio are women who have been leaders in innovation and change, including senior women of the Yunupingu family.